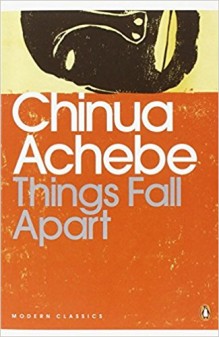 BY: KATHRINA JANE TIANGCO
African literature is becoming more popular and is starting to be recognized internationally. There are many talented African writers that continue to share with us their brilliant literary works. If you're looking for a good book to read over the weekend, here is a list of great novels about Africa.
"Things Fall Apart" by Chinua Achebe – The story focuses on the Nigerian Ibo community before they were ruled by colonialism. The hero, Okonkwo fights against colonialism but tragically falls and commits suicide.
The novel shows how the Igbo community has learned to adapt to Christianity and other forms of colonial authority. The author displays the philosophy of how all things can eventually fall into balance towards the modernization and transformation of Western culture and influence.
"Nervous Conditions" by Tsitsi Dangarembga – The novel revolves around Tambu, a young Rhodesian girl with great dreams of finishing her studies. She pursues her desire to attend her uncle's middle school and goes against the norm of working in the fields and bearing children.
However, it is not easily achievable, especially since her family mostly favors her brother. Nyasha, Tambu's cousin, on the other hand, becomes aware of the dangers of having a colonial education. As Tambu reaches her dreams, Nyasha begins to self-destruct and rebel against the system.
"Petals of Blood" by Ngugi wa Thiong'o – This novel is about African socialism. The narrative goes beyond Kenya to the Caribbean and US.
 The story revolves around four outcasts including a teacher, student teacher, soldier, and a barmaid. Their lives interact with one another while connecting their memories and experiences to a common past.
 The author displays the history of colonial and multi-national capitalism. It shows the rise and fall of a village from Edenic that depicts the struggle of African socialism.
"The Beautyful Ones are Not Yet Born" by Ayi Kwei Armah – The story reveals the dilemma of an honest man during the latter part of the Ghana's Nkrumah administration. As the greediness of the people continue to consume one another, the hero experiences his own challenges with his wife and friends.
When the Ghana Nkrumah's rule falls, the hero saves the people who tried to corrupt him. His moral principles become justified and the people start to see a beautiful future one day.
These literary pieces will give you an insight on African history and culture and how the people persevere under these circumstances. Read the original story via The Conversation.
Photo Credit: Penguin