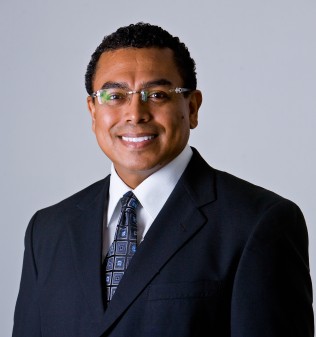 Here are some of the most awesome black astrophysicists that are under-recognized.
Dr. Arlie O. Petters

– Dr. Petters received his M.A. in Math and Physics from Hunter College. He received his Ph.D. in Mathematics from Massachusetts Institute of Technology. His research and study mainly focused on the field of Math and Science.
This led to Dr. Petters to obtain a teaching post at Duke University where he taught Math and Physics. His book on Gravitational Lensing has made a huge impact on mathematical physics. His research and discovery led him to be recognized as the founder of mathematical astronomy.
Dr. Beth A. Brown

– Dr. Brown received a degree in Astrophysics from Howard University. She later earned a Ph.D. in Astronomy from the University of Michigan and became the first African-American woman to receive that degree. Her work is focused on the hot interstellar medium and x-ray observations of elliptical galaxies.
She worked for NASA as a post-doctoral research associate at the Goddard Space Flight Center. Then she transferred to the X-ray Astrophysics Laboratory and was eventually assigned the Assistant Director for Science Communication and Higher Education for the Sciences and Exploration at Goddard. She died at the young age of 39 due to pulmonary embolism.
Gibor Basri

– Basri received a degree in Physics and earned his Ph.D. in Astrophysics from the University of Colorado. He became a professor at the University of California at Berkley where he taught Astronomy. His study and research focused on the Supergiant Chromospheres.
Basri specializes in stars, low mass objects, and stellar activity. His most famous work is based on the study of the T Tauri-type stars. Basri is celebrated for his expertise on brown dwarf stars.
Claudia Alexander

– She received a bachelor's degree in geophysics from the University of California at Berkley and earned her Master's at the University of California at Los Angeles for geophysics and space physics. Alexander got a Ph.D. in the physics of space plasma at the University of Michigan and was later on named "Woman of the Year."
Her study was focused on space physics where she worked at the Jet Propulsion Laboratory in NASA. She became part of the Rosetta mission and also worked as a project manager at the Galileo mission to Jupiter. Before her death, she was the scientist and project manager of the European Rosetta mission.
Read the original story via Atlanta Black Star.