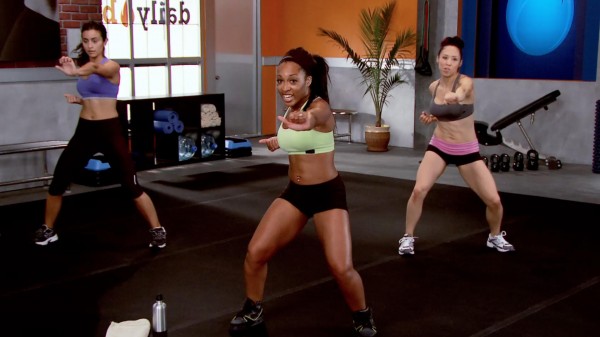 Most people know her as a BeFit instructor. We absolutely love how she is utilizing online media to help people get into shape. Her YouTube channel is one of the best sources to motivate yourself to get off the couch and exercise with her.
Whether you want to lose a few pounds or you just want to be fit, she's one of the best instructors to follow. Don't be intimidated because her moves and steps are simple yet very effective. Her exercise routines are very beginner friendly.
Here are some of the reasons why her dance moves are taking over the internet by storm.
Her videos are accessible to anyone with a Wi-Fi connection.

With today's technology, many people are now faced with different options on how they want to get fit. While some still prefer to hit the gym, others who have limited resources and budget resort to the internet.
This is why many YouTube Fitness Gurus including LaShae are becoming a popular choice for many fitness aspirants. The beauty of following LaShae's tutorial videos is that you can schedule it anytime you want. Whether you have a 30-minute window before your kids get home from school or a one-hour free pass during your lunch break, you can play her videos whenever you like.
You don't have to exercise alone.

Another thing we love about her is that she is like your next door BFF. She is your constant exercise companion and will guide you through your weight loss journey.
Let's admit it, sometimes exercising by yourself is hardly motivational. However, if you feel engaged and have fun while doing it, you'll feel more encouraged to continue the routine.
Her YouTube playlist offers a variety of exercises to choose from

. If you love dancing, her dance workout videos are more than enough to keep you on your toes. Her hip-hop style workout offers a fun way to keep your muscles toned.
Exercising doesn't even feel like a chore once you've danced your way to your favorite 80's or 90's groove. On the other hand, if you want to focus more on certain body parts, LaShae also has video tutorials to shape up your muscles and flatten your tummy.
She isn't a stranger to the limelight.

LaShae is a professional singer and dancer who became a trainer. She used her expertise in dancing to choreograph cool dance moves in her tutorials. LaShae used to choreograph famous pop stars including Jay-Z, Usher, and Nicki Minaj.
Read the original story via Observer.