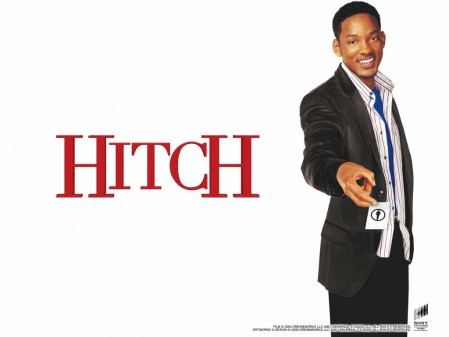 Aside from drama, action, and comedy movies, black actors are also making waves in the romantic comedy genre. Here are our favorite rom-com movies with a black actor in the starring role.
Hitch

– This rom-com film stars Will Smith as the highly successful and popular dating coach, Alex "Hitch" Hitchens. He meets a reporter while mentoring a client. Hitch finds himself in a setback when all his techniques fail on her.
The storyline is fresh and entertaining. It's fun to watch how exactly a man's mind works as he tries to swoon the ladies. Smith does a charming job of playing Hitch.
Think Like a Man

– This romantic comedy movie is based on Steve Harvey's book,

Act Like a Lady, Think Like a Man.

The story follows four couples portrayed by Kevin Hart, Taraji Henson, Gabrielle Union, and a lot of other talented black actors.
In the film, all the women are avid readers of Harvey's book. Their partners eventually find out about it and they try to reverse the roles and use this against the ladies. However, their plan backfires on them.
The film is definitely entertaining to watch and it's hilarious to see how the men play the other side of the card.  
How Stella Got her Groove Back

– This film stars Angela Bassett as a successful single mother who travels to Jamaica for a vacation. She unexpectedly meets an attractive islander who is 20 years her junior. They fall in love but Stella has to choose between her responsibilities as a single mother and her desire for a relationship.
It's nice to watch how older women deal with dating a younger guy.
The Preacher's Wife

– This is a fun family movie for everyone. The story revolves around a small struggling church whose pastor is juggling his problems between the decreasing number of church attendees, the demolishing of the church, and him neglecting his wife who is played by Whitney Houston. His son notices his predicament and prays to God for help.
Hence, an angel is sent down to help the pastor's family which is portrayed by Denzel Washington. The pastor initially refuses Washington's help and the angel ends up spending time with the pastor's wife. This is where the conflict begins.
This movie is light and amusing. Plus, it's refreshing to see Washington play this kind of role. Also, the movie has an awesome soundtrack.
Check out the original story via Ranker.