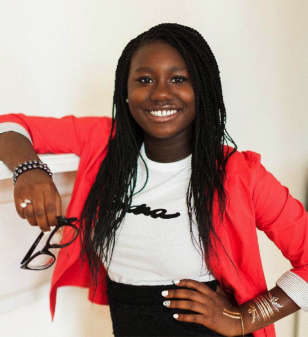 In the older days, most black women worked as cooks, seamstresses, beauticians, and babysitters. Sometimes, they even have two jobs just to get by. However, gone are those days when African-American employees were rarely given a chance to climb up the corporate ladder.
Thanks to civil rights, black women are now recognized for their talents and intelligence. In fact, here are some successful black women who are making a mark in their own industry.
Zandra Cunningham (Zandra Beauty)

– This young lady is still a teenager yet she has accomplished more than the average black woman. She has been in the beauty business for a couple of years already with the support of her parents.  At the age of 10, she started her own beauty and health collection when her father did not give her money to buy make-up.
She used his rejection to create a new hobby which eventually became a successful venture. Cunningham is continuing to grow her business and gives talks to young women on how to run their own business.
Cathy Hughes (Radio One/TV One)

– She is a radio and television personality, an academic, and an entrepreneur. Hughes is also recognized as the first African-American woman to head a publicly traded media company. When she founded Radio One, Hughes struggled to keep the station from closing down.
During this period, she became homeless and stayed with her family while raising her son. Thanks to her determination, her radio station picked up and became a success. She soon launched TV One which catered to the African-American woman.
Dr. Simone Ellis (Smile Design Studio)

– Dr. Ellis is a successful dentist and entrepreneur. She manages and operates her dental practice located in Texas. Her clinic focuses on special dental services including cosmetic dentistry, implants, and veneers to name a few.
She acted as the president of the Houston Minority Dental Association and has been duly recognized by other prestigious dental organizations for her work.
Tina Wells (Buzz Marketing Group)

– Wells is the founder and CEO of Buzz Marketing. Her company specializes in market research. She began her company when she was just 15 years old.
Now, Wells is a marketing industry leader and has worked with a lot of teenagers and millennials. She often works with a teen-focused market research covering social media, fashion, and lifestyle. Wells is also conducting research on moms and multicultural consumers.
Read the original story via For Harriet.