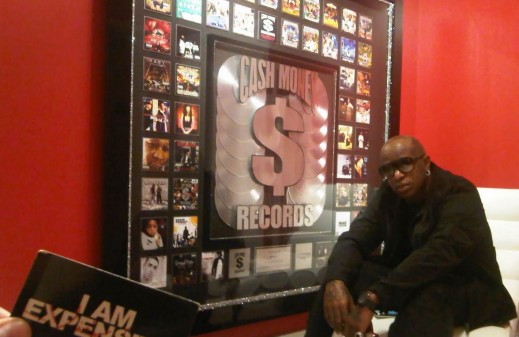 Elvis Presley has been known for being the 'King of Rock and Roll.' His fame scattered all over the world and everyone in the music industry has known his name until this day. Even though his career ended many years ago, his name has continued to make a mark on history since then. Even kids can tell who he was. Maybe not all people really know his true identity, but his legend as the 'King of Rock and Roll' will never be erased. But there are things you may not know about him, such as all of the things he stole from the Black community:
1. Music
Hound Dog, which has been known as the signature hit of Elvis Presley is not his original work. Big Mama Thornton was the first singer who recorded the said hit in 1952. Not familiar with her? Well, Willie Mae "Big Mama Thornton" was an American R&B singer/songwriter who was born on December 11, 1926. She first owned the biggest hit for this song that sold approximately 500,000 copies before "the King."
2. Earnings
The King's version of the said song has sold about 10 million copies around the globe and it was coined to be one of the 500 Greatest Songs of All time according to Rolling Stone magazine and also one of the best-selling singles of all time. I wonder if any of those earnings were shared with Big Mama Thornton, or the countless Black entertainers from whom he stole a great deal of his dance moves.
3. Popularity
When you hear the word/song Hound Dog, you automatically think of Elvis Presley – that's because the popularity of the song is stolen by Elvis and because most people don't really know where it really came from. By simply moving around some lyrics on it, he was able to completely plagiarize the song. Until now, whenever you hear the song, it always appears to be Elvis' original work, which is definitely and proven not true.
4. Reputation
Aside from these 3 things that Elvis Presley has stolen from the black community, I think this one should join the list. The King of Rock and Roll once said that 'the only things black people can do to me is shine my shoes and buy my music.' Buy his music or his stolen music? The first thing he did was, change some lyrics of a black-owned song and then claimed it as if he owned it. I can't believe that he has the guts to say that kind of thing.
Sources:
https://en.wikipedia.org/wiki/Big_Mama_Thornton
https://en.wikipedia.org/wiki/Hound_Dog_(song)
https://www.theguardian.com/music/2002/aug/15/elvis25yearson.elvispresley