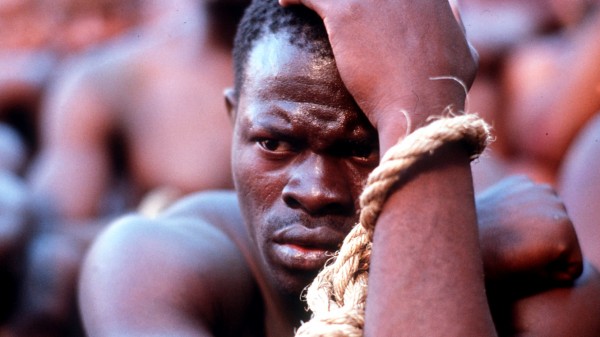 There are many movies that were made about the history of black people. Here are four of the films that are based on true to life events.
Amistad

– This epic tale was directed by legendary Steven Spielberg and follows the story of a Supreme Court case about a group of rebellious slaves. These slaves led an uprising which was bound for Cuba and ended up in US land. The slaves are arrested and the dispute begins on who should be in custody of the ship.
This movie received three Academy Award nominations.
Ali

– Although we've seen many movies about Muhammad Ali, this particular film by Michael Mann stands out from the rest. In this movie, Ali is played by Will Smith who has a similar charm to the character he portrays.
Under Mann's direction, Smith plays Ali with a more deeply rooted complex. The movie narrates the events during his championship reign as Cassius Clay before he converts to Islam and calls himself as Muhammad Ali. His struggles began when he refused to volunteer in the Vietnam War and started to practice extramarital affairs.
Glory

–

This powerful movie casts Matthew Broderick as Colonel Shaw whose character is in charge of a battalion of black soldiers. This movie is about the epic story of the 54

th

Massachusetts Volunteer Infantry during the Civil War.
Denzel Washington plays the role of a slave who escaped. Washington gave an intense performance which earned him his first Academy Award. This movie paved way for his many future dramatic roles.
Glory is a historical film that also propelled Edward Zwick as a talented director with a thriving career. This movie significantly tells the story behind the Emancipation Proclamation where whites are legally forced to put their lives in the hands of colored men.
Ghosts of Mississippi –

This film narrates the story before the 1994 trial and conviction of racist Byron De La Beckwith played by James Woods. He was put on trial for the murder of civil rights activist Medgar Meyers 30 years before. Whoopi Goldberg and Aleck Baldwin also star in the movie.
This film should have been better if the storyline added more emphasis and exposure on the black characters who were a huge part of the plot. However, the movie ended up pitting the good versus bad white characters. The film fell below the critic's expectations and gained lukewarm reactions from the moviegoers.
Read the original story via Indie Wire.