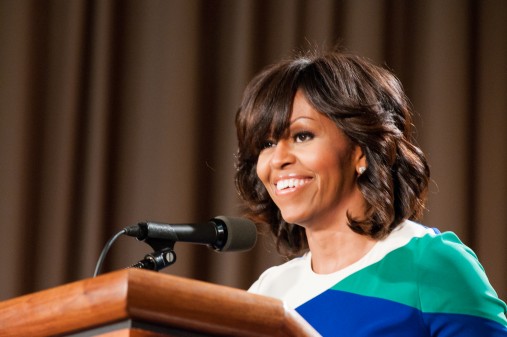 Every US first lady and President for that matter always make sure they leave their signature accomplishments during their stint in the White House. Michelle Obama, the first black First Lady of the United States, makes sure she left a legacy of her 8 year stay at the White House. Here are what she did to the historic home.
Created the White House Vegetable Garden
Michelle Obama in 2009 created the White House Kitchen Garden on the White House's South Lawn. Her vegetable garden has since supplied the fresh produce for all events hosted by the White House.  Eleanor Roosevelt was actually the first US First Lady to build a vegetable (Victory Garden) in 1943 to respond to the food crisis during World War II.
Mrs. Obama built her 2,800 square meter vegetable garden to fight child obesity. The produce of her vegetable garden fed White House guests and the First Family. Schools were also invited to hold classed in the vegetable garden to learn about healthy living and food wastage.
Refurbishing the Old Family Dining Room
After refurbishing the Old Family Dining Room at the State Floor, it opened its doors for public viewing. This is a first in the history of the White House. Among the major donation to the Old Family Dining Room was an Alma Thomas 1966 canvas. This is the first time a woman artist of African-American decent has her work displayed at the White House.
The Official White House China
Every US First Lady gets to design the Official White House China used in official events and State Dinners. True to her simplicity, Mrs. Obama collaborated with Pickard China of Antioch, Illinois and Michael S. Smith to create a simple but elegant green, white and gold china collection.
During Mrs. Obama's White House stint, the historic home was filled with varied artworks from artists whose works would never have made it to the White House walls before. Most of the artworks were modern and abstract designed.
As First Lady, Mrs. Obama did not only exist to be a staunch defender of President's Obama's policies. She also worked for the betterment of the United States in her own little way. Among her most notable accomplishment was the restoration and updating of the White House, the most important and historic home in the US.