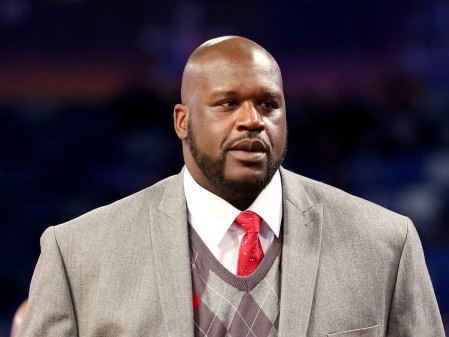 1. Shaquille O'Neal
O'Neal is a man of numerous talents. In addition to his basketball career, O'Neal has released four rap albums, with his first, Shaq Diesel, going platinum. He has appeared in numerous films and once starred in his own reality shows, Shaq's Big Challenge and Shaq Vs.. He also hosts "The Big Podcast with Shaq. O'Neal is definitely at the top of the list to once again have a reality show.
2. Charles Barkley
Named one of the 50 Greatest Players in NBA History, Charles Barkley has followed up his Hall of Fame basketball career with an Emmy Award-winning television run. Barkley's humor, honesty and humility is the makings for a great reality show.
3. Mike Tyson
At the height of Tyson's fame and career in the late 1980s and throughout the 1990s, Tyson was one of the most recognized sports personalities in the world. Apart from his many sporting accomplishments, his outrageous and controversial behavior in the ring and in his private life has the makings for a great reality show.
4. Kobe Bryant
At 34 years and 104 days of age, Bryant became the youngest player in league history to reach 30,000 career points. He became the all-time leading scorer in Lakers franchise history on February 1, 2010, when he surpassed Jerry West. Bryant seems to be grounded in sports and less focused on television and acting. It would be a huge pace difference to him his own reality show.
5. Dennis Rodman
The list would not be complete without former professional basketball player Dennis Rodman added to it. Rodman is considered one of professional basketball's all-time great rebounders. He helped lead the Detroit Pistons and later the Chicago Bulls to multiple titles. Rodman is also known for his bad boy personality and controversial antics. He repeatedly dyed his hair in artificial colors, had many piercings and tattoos, and regularly disrupted games by clashing with opposing players and officials. Rodman also attracted international attention for his visits to North Korea and his subsequent befriending of North Korean leader Kim Jong-un in 2013. He definitely would be interesting to find out what Rodman is up to these days through a reality show.
source:
http://www.ranker.com/review/dennis-rodman/842271?ref=name_530251