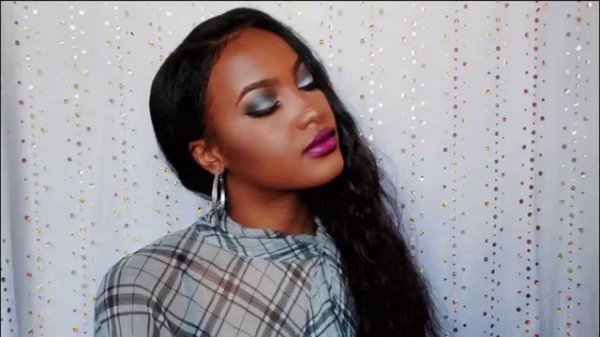 YouTube vloggers are consistently growing and there are a lot of fresh talents that are bringing new inspirations straight to your screen. Although there are many veteran vloggers who already made a name for themselves, here are some of the newest faces on YouTube that are worth following.
Van Henry

– This up and coming beauty blogger is one of the most entertaining vloggers to watch. She transforms herself to create a celebrity-inspired make-up.
Her best look to date is her Rihanna inspired look from the video Work. She was able to successfully recreate Rihanna's look with gold eyeshadow and green lips. Henry definitely worked it.
Aluel Bol Kuanyin

– Kuanyin is one of the beauty bloggers who are quickly gaining a steady set of followers and subscribers. Her radiant skin and defined beauty are what makes her appealing. She literally blooms every time she comes out in her video tutorials.
Another thing we can't get enough of is her luscious lips. She certainly rocks any lipstick she puts on and makes us want to pout our lips like her. We also adore her videos on the best make-up products for dark skin.
XoxoShanta

– This dynamic and vivacious lady is one of our favorites. If your personal style is funkier than classic, you'll certainly love her videos. She rocks the most colorful smoky eyeshadows and pairs it up with dark lipstick.
Not everyone is brave enough to try this combination but she pulls it off effortlessly. We recommend you watch her awesome brow tutorial.
Alyssa Ashley

– If you are more into bold and colorful make-up, Ashley is definitely one of the vloggers you should follow. Her make-up palette includes an exciting, adventurous, and vibrant palette. She doesn't shy away from bright hues.
Whether you want to follow her bold style or you simply want to learn how to apply make-up for any occasion, make sure you hit subscribe on her page. You can find all sorts of make-up tutorial in her channel.
Shahd Batal

– For women who are on a budget, Batal's YouTube page is a must follow channel. Her videos cater to the budget conscious woman who still wants to look beautiful. She features drugstore beauty products that are quite affordable and emphasizes that anyone can look and feel beautiful without spending an arm and a leg.
Her down to earth beauty tips and finds makes us love her even more.
Read the original article via Black Girl Long Hair.