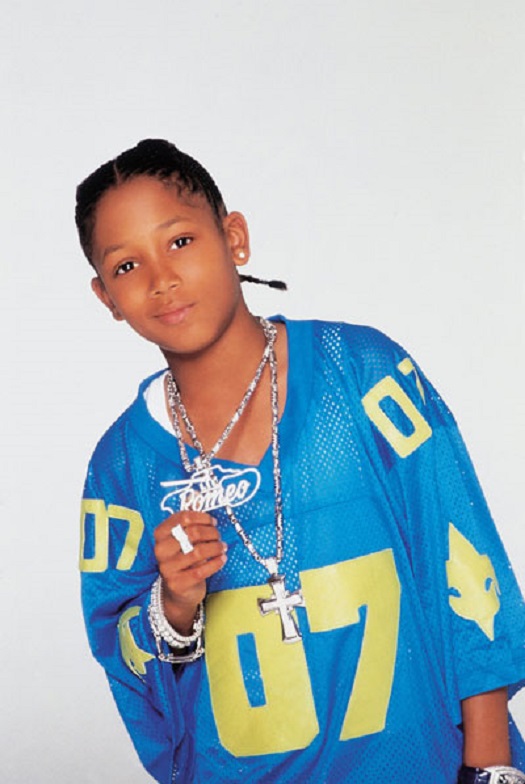 These young entertainers were adorable and quite talented on stage. However, after a few hits, some disappeared from radar, while others are now emerging once again as actors, businessmen, and entertainers.
1. Lil Bow Wow
Lil Bow Wow released his first album, Beware of Dog in 2000 at age 13, which was followed by Doggy Bag 2001. As a young rapper, this was his only music success. In 2002, he dropped Lil from his name, by 2014 he was performing under his birth name, Shad Moss. As of September 27, 2015, Bow Wow has officially been signed to a new label, Bad Boy Records, which is owned by Puff Daddy.
2. Lil Romeo
Lil Romeo holds the distinction of being the youngest artist ever to have a #1 single, with his song My Baby in 2001. He continues to be a talented performer and has appeared in a Tyler Perry movie and Dancing With the Stars. He is the son of American Rapper Master P.
3. Kris Kross
Kris Kross formed in the early 1990s, consisting of James Christopher "Mac Daddy" Kelly and Christopher "Daddy Mac" Smith; known for their hit song "Jump Jump". Their "Totally Crossed Out" album sold 4 million copies, and was their only other produced album; however with very little success.
4. Another Bad Creation
Another Bad Creation appeared in Michael Jacksons Black or White music video and the movie The Meteor Man. The group was a five-piece R&B and rap group consisting of pre-teen singers from Atlanta. After their appearances, they seemed to fade from public view.
5. Shyheim
Shyheim is an American rapper and actor affiliated with the Wu-Tang Clan. He released his debut record at the age of 14-years-old, AKA The Rugged Child. He released another album in 1996, The Lost Generation, which featured members of G.P. Wu and Brooklyn Zu. However, he ran into legal trouble including a "hit and run" in 2003.
Source: