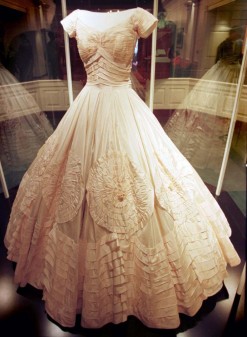 The fashion industry has produced many talented artists including African-American fashion designers. Here are our top five favorite black designers of all time.
Anne Lowe

– She learned to sew at a young age and progressed into a customized dressmaker. She became successful in her fashion career and opened her own dress shop in New York. Lowe worked in Saks Fifth Avenue even when she lost an eye due to glaucoma.
She gained a high-profile clientele including the famous families such as the Vanderbilts and the Rockefellers. Her most famous design is the wedding dress she made for Jacqueline Bouvier when she wed John F. Kennedy.
Her works are archived in The Smithsonian, Black Fashion Museum, and the Metropolitan Museum of Art.
Elizabeth Hobbs Keckley

– She used to be a former slave who became a civil rights activist and a successful seamstress. She became a personal seamstress of First Lady Mary Todd Lincoln.
Her status and skills garnered her a clientele of both white and black communities which was an achievement for any black designer during her time. She also designed for elite customers. You can find her works at The Smithsonian and the Kent State University Museum.
Patrick Kelly

– He started his fashion career as a window dresser for Yves Saint Laurent. At that time, he was not receiving any compensation for his work. Eventually, he received a sponsorship to travel to Paris and create his own label, Patrick Kelly Paris.
He became the first American that was admitted to France's prestigious organization of fashion designers, Chambre Syndicale. His clothes were sold in major department stores. Kelly's designs are most loved by many celebrities thanks to his vibrant and dynamic aesthetics.
The designs he produced were often lined with embellishments such as buttons and ribbons. He is also known for incorporating racial symbolism on his creations. Kelly also encourages and supports black models in the fashion industry.
Zelda Wynn Valdes

– She is most famous for producing the iconic Playboy Bunny costume. She also created designs for the Dance Theater of Harlem. Valdes opened the first black store on Broadway.
Her beautiful evening gowns were worn by famous personalities including Mae West, Ella Fitzgerald, and Dorothy Dandridge to name a few.
Tracy Reese

– During the 2015 New York Fashion Week, Reese was able to showcase her collection. She was one of the fewer black fashion designers selected in the runway presentation

.

Reese executed beautiful ready-to-wear clothes and accessories.

 
One of her famous clients is the First Lady, Michelle Obama.
Read the original story via Super Selected.