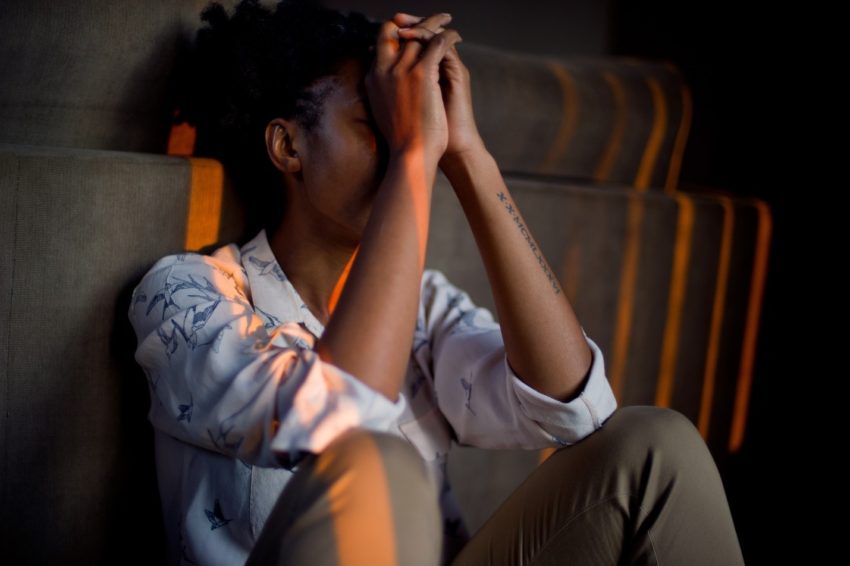 By Natasha Lane
How do you define blackness? Is it the color of your skin, giving those with a darker complexion a stronger sense of blackness? Or is it more of an attitude and less of a color? Perhaps, blackness is the ability to recite NWA's hit song "F— the Police," while doing the latest dance with a mouth full of gold and diamonds.
Long story short, blackness is confusing. It is a type of identity that, although collective in one sense, is strongly tied to an individual's perspective, as well. The complexity of this identity can leave us perplexed and searching for guidance.
Here are five books to read if you're struggling with your blackness.
1. Kinky Gazpacho: Life, Love, & Spain by Lori L. Tharps
Kinky Gazpacho is the personal reflections of writer and editor Lori Tharps on her time in Spain. Coming from the white suburbs of Milwaukee, Lori is familiar with being the only person of color in the room. However, this familiarity does not transition over to Spain, a country she's dreamed of traveling to since she was young.
The discrimination she faced in Milwaukee is different than Spain. In Spain, she is chased by school children, pointed at in public, and the constant object of skepticism. Her dreams of a country where race does not matter are soon washed away. However, when Lori leaves everything that is familiar behind and her dreams are shadowed by reality, all she has left is her prominent identity in Spain: her skin color, her blackness.
2. How To Be Black by Baratunde Thurston
Baratunde Thurston (as well as other contributors) takes you on an informative, yet comical, retelling of discovering blackness. In How to Be Black, Baratunde explores blackness as an identity in several aspects, such as being the black friend, being the black co-worker, celebrating black history month, and so much more.
In his witty reflections, Baratunde shines light on discrimination in the media, racial portrayals in society, and colorism in the black community. Most importantly, he provides guidance on being young and black in a country constantly trying to define you.
3. Mixed: My Life in Black and White by Angela Nissel
A perfect read for people who are biracial, but also still a very insightful work for anyone questioning his/her blackness. In Mixed: My Life In Black and White, Angela Nissel takes you on her journey of racial identity. From black, inner-city schools with graffitied walls to white, prep-schools with pristine bathrooms, Angela is constantly in between two racial extremes. She is the epitome of "too black for the white kids, too white for the black kids," a position that carries her to the world of black activism, "exotic" stripping, the confusing world of dating while racially ambiguous, and eventually self-love.
4. The Misadventures of Awkward Black Girl by Issa Rae
The Misadventures of Awkward Black Girl is a collection of essays for the black nerd who isn't sure where he/she fall on the spectrum of blackness. While your grandmother may cook ham and collard greens every holiday, and you can bop your head to mainstream Tupac, cosplay, larping, and general nerdiness may be the main ingredients in your soul. To many, these contrasting ingredients shouldn't mix, but as a black nerd, this is your standard.
In her awkward and comical work, Issa Rae pushes her blackness and nerdiness in your face, along with many touches of feminism, body positive love, and the natural hair movement.
5. Stuff White People Like by Christian Lander
Stuff White People Like is an interesting read for many reasons. First, flipping the racial power dynamics in society is something minorities won't get to do too often. Instead of being the ones stereotyped (which is what we're used to), we get an insider's view into what it means to be "white." Second, it gives you a good, yet sometimes questionable, laugh about racial views in America and the generalizations we make about one another. Lastly, Stuff White People Like forces you to come to terms with the fact you may be a little "whiter" than you first thought when questioning your blackness. And that's okay.