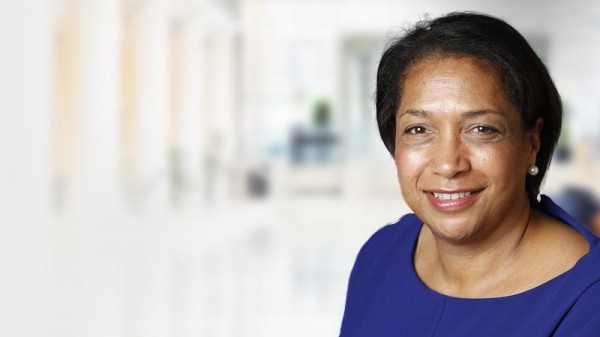 1. Vivian Hunt
Vivian Hunt is the Managing Partner for McKinsey & Company's United Kingdom and Ireland offices and is a Senior Partner of the firm. She frequently speaks on McKinsey & Company's flagship research and co-authored publications such as: Women Matter, Diversity Matters, and The Power of Parity: How advancing women's equality can add $12 trillion to global growth.
2. Carol Lake
Carol Lake is the managing director: head of philanthropy, at JP Morgan. In 2016 she was included in the Top 100 Black and Ethnic Minority leaders in business and was recipient of the Black British Business Award for Financial Services Leader of the year.
3. Pat McGrath
Pat McGrath is a British make-up artist. She has been called the most influential make-up artist in the world by Vogue magazine and other commentators. McGrath has worked with photographers including Steven Meisel, Paolo Roversi, Helmut Newton,Peter Lindbergh. She has worked with numerous celebrities and fashion designers including Prada, Miu Miu, Comme des Garçons, and Dolce and Gabbana.
4. Tandy Anderson
Tandy Anderson is the co-founder and chief executive, Select Models, one of the most influential male-model agencies in the world. She was also a judge on Make Me A Supermodel, a reality TV show that rewards the winning contestant by signing them to Select Models.
5. Diane Abbott
Diane Julie Abbott is a British Labor Party politician who was appointed Shadow Home Secretary in October 2016. She was first elected as the Member of Parliament (MP) for Hackney North and Stoke Newington at the 1987 general election, when she became the first black woman to hold a seat in the House of Commons.
sources:
http://www.bwmb.org/women-of-the-month/tandy-anderson.aspx
https://en.wikipedia.org/wiki/Diane_Abbott
https://www.theguardian.com/uk/2008/oct/05/britishidentity.race