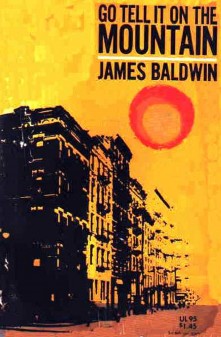 James Arthur Baldwin was a novelist, essayist, playwright, poet, and social critic. He is noted as being a highly insightful and iconic writer. As is the case with many writers, Baldwin's upbringing is reflected in his writings, especially in Go Tell It on the Mountain.
Here are five interesting books by Baldwin you might want to include in your home library:
1. Go Tell It On The Mountain
Go Tell It On The Mountain, first published in 1953, is Baldwin's first major work, a semi-autobiographical novel that has established itself as an American classic. Baldwin chronicles a fourteen-year-old boy's discovery of the terms of his identity as the stepson of the minister of a storefront Pentecostal church in Harlem one Saturday in March of 1935.
2. If Beale Street Could Talk
If Beale Street Could Talk is a story of love in the face of injustice. Told through the eyes of Tish, a nineteen-year-old girl, in love with Fonny, a young sculptor who is the father of her child, Baldwin's story mixes the sweet and the sad. Tish and Fonny have pledged to get married, but Fonny is falsely accused of a terrible crime and imprisoned.
3. The Fire Next Time
The Fire Next Times is a 1963 book by James Baldwin. It contains two essays: "My Dungeon Shook — Letter to my Nephew on the One Hundredth Anniversary of Emancipation," and "Down At The Cross — Letter from a Region of My Mind." The first essay, written in the form of a letter to Baldwin's 14-year-old nephew, discusses the central role of race in American history. The second essay deals with the relations between race and religion, focusing in particular on Baldwin's experiences with the Christian church as a youth, as well as the Islamic ideas of others in Harlem.
4. Going to Meet the Man
Going to Meet the Man was published in 1965, it is a short story collection by Baldwin. The book covers many topics related to anti-Black racism in American society, as well as African-American–Jewish relations, childhood, the creative process, criminal justice, drug addiction, family relationships, jazz, lynching, sexuality, and white supremacy.
5. Another Country
Another Country is a 1962 novel by James Baldwin. The novel is set in Greenwich Village in the late 1950s. It portrayed many themes that were taboo at the time of its release including bisexuality, interracial couples and extramarital affairs.
sources: