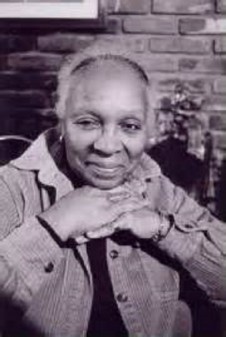 Ruby Glover was a jazz vocalist who was given the title "Godmother of Jazz" in 1993 by Baltimore mayor Kurt Schmoke. As a professor at Sojourner-Douglass College, she influenced many young students of the Baltimore community.
Here are a few other amazing facts about the Godmother of Jazz:
1. Ruby Glover was born on December 6, 1930. While Growing up in East Baltimore, Glover inherited her talents from her mother, Inez Edwards Bell, who was also a performer during the 1920s and 1930s.
2. At the age of six, Ruby began singing at funerals for family members.
3. Began singing at dances and talent contests after high school, and became a local favorite in Pennsylvania Avenue's jazz clubs.
4. Never forgot Baltimore and the importance of giving back.
5. She taught jazz history at Sojourner-Douglass College and voice at Towson University.
6. Suffered a stroke on stage while performing at the East Baltimore's Creative Alliance on October 19, 2007, and died the following day.
sources:
 http://articles.baltimoresun.com/2007-10-22/features/0710220027_1_glover