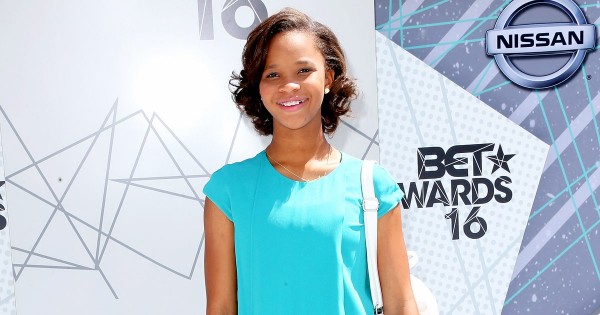 Quvenzhané Wallis is an American child actress. She is known for her role as Hushpuppy in the drama film Beasts of the Southern Wild, for which she became the youngest actress ever and the first person born in the 21st century to receive a nomination for the Academy Award for Best Actress.
Here are a few other amazing facts to know about the young actress:
1. Wallis was born in Houma, Louisiana, to Qulyndreia (Jackson) Wallis, a teacher, and Venjie Wallis, Sr., a truck driver. She has one sister, Qunyquekya, and two brothers, Vejon and Venjie, Jr.
2. At age five, Wallis lied about her age to audition for her very first acting job, the starring role in Beasts of the Southern Wild, because the minimum age to be considered was six. She eventually beat out 4,000 others for the role of Hushpuppy, the indomitable child prodigy and survivalist who lives with her dying father in the backwoods bayou squalor of Louisiana.
3. She is the first African-American child actor to earn an Oscar nomination. She is also the first person born in the 21st century to receive an Academy Award nomination.
4. Wallis had a role in the film 12 Years a Slave (2013), and collaborated with Sundance for the second time on a short film called Boneshaker. In 2014, she played the title character in a remake of the musical Annie.
5. She was named the face of Armani Junior, Giorgio Armani's line for children and teens. This makes her the first major child celebrity to be the face of a luxury brand.
sources:
https://www.bing.com/search?q=quvenzhan%c3%a9+wallis+2016&FORM=HDRSC1