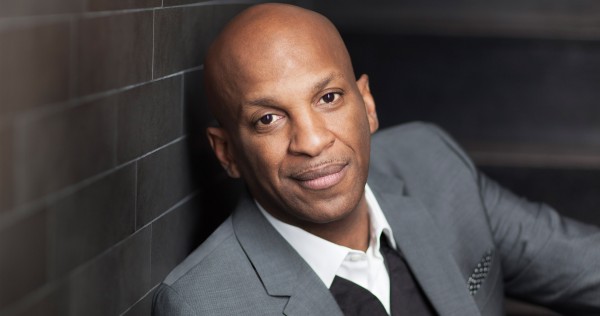 Donnie McClurkin is recognized as one of the world's best Gospel music artists with millions of albums sold all over the world. He has won 3 Grammy, 11 Stellar, 4 BET, 3 Dove, and 4 NAACP Image Awards. McClurkin is also a prominent minister who was born in South Carolina and raised in Amityville.
Here are some important events in his life that made him who he is today.
He had a difficult childhood.

At only 8 years old, he lost his brother to an accident. Meanwhile, he and his two sisters were abused by their relatives.
His family at the same time battled severe drug and alcohol abuse. Consequently, the church become his only refuge. He attended the Bethel Gospel Tabernacle, Assemblies of God and committed his life to the Lord.
Amid his daily struggles, he read and studied the scriptures.
He was mentored by Andrae Couch.

McClurkin's Aunt was a backup singer for Crouch, who was a gospel legend. She introduced McClurkin to Crouch after he performed in the Bethel Tabernacle.
This started his passion and love for music. Crouch became his mentor and encouraged him to pursue music. He also shared scriptures with McClurkin which helped him spiritually and emotionally.
McClurkin eventually formed the New York Restoration Choir where they performed on the streets and in prisons.
Rev. Marvin L. Winans invited him to start a ministry.

McClurkin met Rev. Winans at a gospel music workshop and seminar. Winans was impressed by McClurkin which is why he asked him to go to Detroit and start a ministry.
After 6 years, he finally moved to Detroit and became an associate minister at Perfecting Church. He became an assistant to Rev. Winans for more than 10 years. Later on, Rev. Winans sent him out to establish Perfecting Faith Church in Freeport, New York where he served as a senior pastor.
He was diagnosed with leukemia at 31 years old.

His doctors recommended that he begin his chemotherapy immediately. However, McClurkin's strong faith led him to hope for more than medicine can provide.
Rev. Winans continuously prayed for his recovery as he stood in faith. After one month, the doctors checked and did not find any trace of leukemia despite the fact that there were visible symptoms in his body.
He wrote a book and released a movie about his life.

He published

Eternal Victim, Eternal Victor

and produced a movie

From Darkness to Light: The Donnie McClurkin Story

that portrayed his life.
Read the original story via Thought Co.