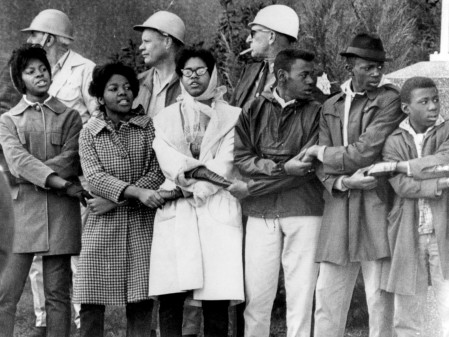 BY: KATHRINA JANE TIANGCO
Black History Month is an annual event held in February to commemorate the achievements of the black people. It is widely recognized in the US, Canada, and United Kingdom. This event is also referred to as the "National African American History Month" which also shows the significant role of African-Americans in US history and culture.
Here are some interesting facts you should know about this special event:
In 1915, historian, Carter G. Woodson and Jesse E. Moorland, an African-American minister, created the Association for the Study of Negro Life and History or ASNLH.
The ASNLH is an organization developed to discover and promote the success and achievements of African-American people.
During the older days, this event used to be called as the "Negro History Week." In 1926, the event was held every second week of February in time for the birthday of Abraham Lincoln and Frederick Douglass. The NAACP, on the other hand, was founded on February 12, 1909, during the centennial celebration of Abraham Lincoln's birthday.
This event helps encourage different schools as well as black communities to implement their own celebrations and activities by hosting lectures and performances.
Due to the progression of the civil rights movement, the Negro History Week developed into the Black History Month. There have been debates on whether a month-long celebration is enough to commemorate the history of African-Americans. Others argue if the information about black history should be integrated into the educational system instead of recognizing it as a one-month event.
Some also criticize that this fest is actually racist against white people, especially since there is no white history month. Actor Morgan Freeman was also opposed to Black History Month because white people do not approve of the fact that the history of white people should be confined to just a month. Freeman argued that Black history is the same as American history.
In the UK, the Black people celebrate this event every October instead of February. Aside from recognizing the black community, the Black History Month also celebrate the accomplishments and contributions of other heritage including Asians.
In 1976, President Ford officially recognized Black History Month. Each US president that followed has also considered February as Black History Month. There is also a specific theme for each year.
Americans are encouraged to honor the neglected success and contribution of black people in relation to the African-American history.
Read the original story via Independent.
Photo credit: Scholastic