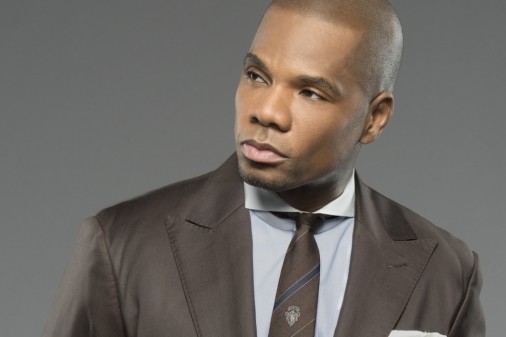 Kirk Franklin is the most successful contemporary gospel artist in his time. Although he is not a singer, he gained his success as a songwriter and occasionally performs with his piano on stage. His style is more inclined to hip hop and is considered more of a hype man.
His performances often include a band and a group of singers. Then he injects his gospel messages in the songs. The heart and soul of the act are always centered on Franklin.
Here are some of the reasons how Franklin is changing the gospel industry.
Kirk Franklin and the Family

was the first gospel that debuted to platinum. His next record,

Whatcha Lookin' 4

also went platinum. This earned Franklin his first Grammy Award.
Both albums were on top of Billboard's gospel category. However, as a surprise to many, they were also included in the R&B chart. This became a huge impact on gospel music and served as a symbol that gospel music has finally crossed over.
Interscope Records, the same label who handles huge hip hop stars like Tupac Shakur and Dr. Dre, partially acquired GospoCentric Records which signed Franklin. Franklin is now the head of a new outfit called God's Property. He is considered by some as Gospel's Bob Marley.  

His next album

God's Property from Kirk Franklin's Nu Nation

found its way to the Top Forty charts with Franklin's lead single

Stomp

. The song's video was regularly played on MTV.
The video features Franklin in a white suit and shades. Meanwhile, the members of God's Property were dressed in baggy jeans and athletic wear while dancing and posing as if they were in a club.
He also collaborated with Parliament-Funkadelic and Cheryl James of Salt-N-Pepa. God's Property went double platinum and became number 3 on the Billboard 200 chart. This earned Franklin another Grammy Award.
He produced a lot of collaborations with a variety music icons. This includes Bono of U2, Mary J. Blige, and R. Kelly to name a few. He also partnered with Kanye West which received a lot of negative comments.
Franklin used hip hop and R&B to spread gospel music, especially to the youth.
Hero

became Franklin's most personal album which reflected his life story. In the song

Let it Go

, he spoke the words about his mother, his sister, her abuse, and his vice. It was his most vulnerable album.
Read the original story via New Yorker.