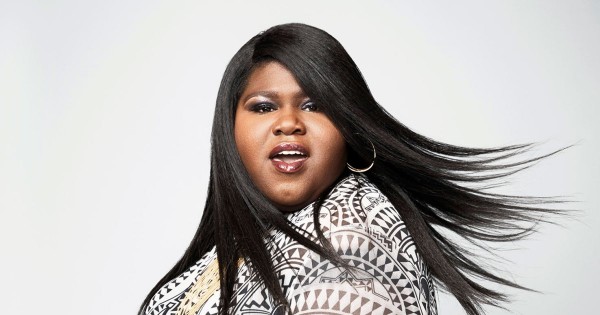 Gabourey Sidibe has grown on everyone as the lovable Becky Williams on Empire. After her hot and steamy love scene with MCJ Poppa (Mo McRoe) on the rooftop; it seems only logical to find out some interesting facts on the sassy actress.
Here are 7 things that Gabourey Sidibe don't mind sharing with her fans and her haters too:
1. Gabby does not appear in every episode of Empire because she is a busy lady. She was also shooting American Horror Story at the same time as Empire.
2. Her mother is African-American and her father is Senegalese. Her parents split when she was a youngster and Gabby grew up in Harlem. She wants her mom to continue with her career as a singer.
3. Gabby has been quoted saying that finding out she had a love scene in Empire "was like Christmas morning."  For all the haters, Sidibe had these choice words who didn't like her love scene.
I keep hearing that people are 'hating' on it," she said. "I'm not sure how anyone could hate on love but that's okay. You may have your memes. Honestly, I'm at work too busy to check Twitter anyway. #Booked.
4. When asked what type of man does Becky like she responded "'Tall, dark-skinned, great smile, tattoos, kind of hardcore rapper but then will pray in the middle like DMX."
5. Not only is Sidibe a talented actress, but she is a talented writer as well. She has signed with Houghton Mifflin Harcourt; her memoir will be published in 2017. She now has an interest in writing scripts for films and television.
6. It all got started for Sidibe with her starring role as Precious. She was nominated for an Academy Award for her performance in the Precious.

7. The Empire star underwent weight-loss surgery, and she's opened up about the experience — and her battle with depression, anxiety, and bulimia — for the first time in her new memoir, This Is Just My Face: Try Not to Stare.
source:
http://www.buzzfeed.com/jarettwieselman/gabourey-sidibe-refuses-to-back-down#.xiR8g7mxB