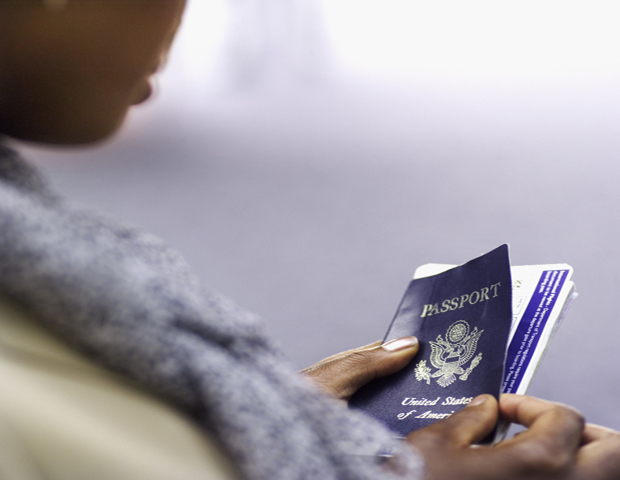 In recent years, the gap between Caucasian and African-American travelers has lessened, making the African American sector of the U.S. population one of the fastest growing markets in the travel industry, according to the bi-monthly publication Black Meetings and Tourism. Based on surveys, polls andU.S. Travel Association research, Associate Publisher/Editor Gloria Herbert reports African Americans encompass 45% of the $125 billion in total revenues produced by multicultural travel. Not to mention, the economic impact of African-American leisure travelers is $48.3 billion. With the travel uptick among black Americans, as well as the blogger boom, has come a rise in unique voices weighing in on a bevy of travel topics—everything from must-have travel gadgets and sites to frequent to restaurant favorites and non-touristy sites to see. Here are several black travelers worth following on Twitter:–Corvida Raven
Harvard graduate Kiratiana Freelon is always on the go, racking up passport stamps from all over the globe. Starting her travels back in 2002—when the Chicago native received a $20,000 fellowship—Freelon has ventured to over 25 countries and penned Kiratiana's Travel Guide to Black Paris: Get Lost and Get Found. The former editor and web content manager for BlackAtlas.com also served as the Travel Channel's expert on Paris. Freelon freely shares her comprehensive list of travel tips, money-saving tricks, and how-tos for travelers on a budget via Twitter and her blog, Kiratiana Travels.
The publisher, senior editor and chief content producer for I'm Black and I Travel is on a journey to empower more African Americans to venture into global travel. What makes Greg Gross' Twitter stream so unique is the narratives and context he provides during his travels, which take his followers on a journey through the historical neighborhoods of Atlanta all the way to South Africa.
Refreshing, fun and smart, Nicholas' tweets about travel are always an adventure, to say the least. That's probably because he gives amazing insight on local and international cuisine, which are worth the often some thousands-odd miles to travel to get a taste. From delicious macaroons in Europe to the latest rebuilding efforts in Haiti, follow the world citizen if you're a foodie that just so happens to make cuisine the focal point of any excursion.
Andrea Adams and Teri Johnson (@travelistatv)
From South Africa to South Beach, the jet-setting pair tells all about their adventurous lifestyle, the various cultures they come across when on the go and all the nooks and crannies in between. Adams and Johnson cover a broad range of travel topics and disperse that content to the masses viaTravislistaTV, Facebook and YouTube, among other platforms.
If discounts and budgeting are a part of your travel plans this year, then Brian Peters is your go-to guy. Peters' tweets will direct you towards airfare discounts for your next trip, the best places around the world to skinny dip, and even how to run a giveaway on your travel blog, for those who have sponsorship obligations to keep in mind. So if you're ready to take flight, or are a few dollars short, the world traveler is a must follow on Twitter.
Before you book your next destination, be sure to read the Twitter timeline of T Davis- Merchant. You're likely to find the right resources to get you going and avoid newbie travel mistakes on first time ventures.
Read more:
http://www.blackenterprise.com/technology/7-black-travelers-to-follow-on-twitter/