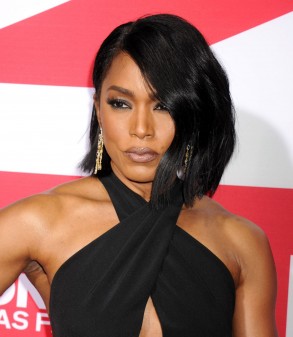 1. Angela Bassett
Angela Bassett is an actress and film director. She become well known for her biographical film roles portraying real-life women, including Tina Turner in What's Love Got to Do with It, as well as Betty Shabazz in Malcolm X and Panther, and Rosa Parks in The Rosa Parks Story.
2. Halle Berry
Halle Berry is an actress and former fashion model. She won an Academy Award for Best Actress in 2002 for her performance in the romantic drama Monster's Ball, becoming the first and, as of 2015, the only woman of color to win an Oscar for a leading role.
3. Taraji P. Henson
Taraji Penda Henson is an actress and singer. She is known for her roles as Yvette in Baby Boy, Shug in Hustle & Flow and Queenie in The Curious Case of Benjamin Button, for which she was nominated for an Academy Award for Best Supporting Actress in 2009.
4. Viola Davis
Viola Davis is a film, television and stage actress. Davis won a Tony and a Drama Desk Award for her role in August Wilson's King Hedley II. She won a second Drama Desk Award for Intimate Apparel, followed by a second Tony and a third Drama Desk Award for her role in Fences.
5. Kerry Washington
Kerry Marisa Washington is film and television actress. Since 2012, Washington has gained wide public recognition for starring in the ABC drama Scandal, a Shonda Rhimes series in which she plays Olivia Pope, a crisis management expert to the President of the United States. Washington has been nominated twice for a Primetime Emmy Award for Outstanding Lead Actress in a Drama Series, Screen Actors Guild Award for Outstanding Performance by a Female Actor in a Drama Series.
6. Cicely Tyson
Cicely L. Tyson is film actress. Tyson was nominated for the Academy Award for Best Actress, and the Golden Globe Award for her performance as Rebecca Morgan in Sounder. For this role she also won the NSFC Best Actress and NBR Best Actress Awards.

7. Gabrielle Union
Gabrielle Monique Union Wade is an American actress and former model. Among her notable roles is her performance as the cheerleader opposite Kirsten Dunst in the film Bring It On,. In 2000, she played a medical doctor in the CBS drama series City of Angels. n 2013, Union began starring as lead character in the BET drama series Being Mary Jane, for which she has received critical acclaim and an NAACP Image Award. She co-starred in film The Birth of a Nation (2016), and next appeared in Almost Christmas (2016) and Sleepless (2017).
source:
http://www.ranker.com/review/gabrielle-union/1038205?ref=name_2089244