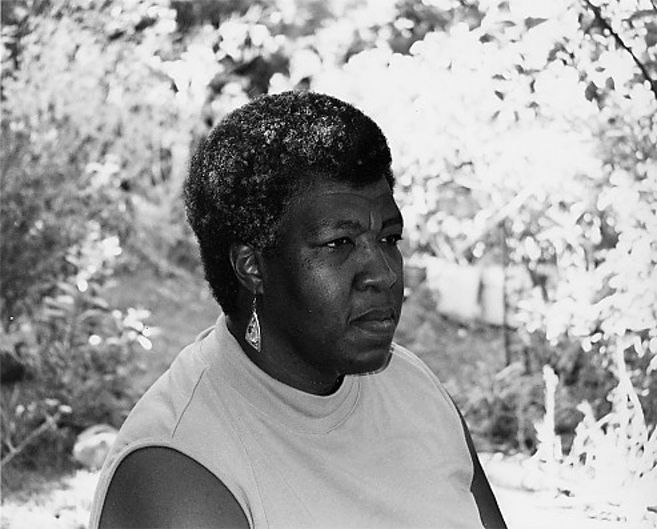 Black women literature spans across every genre that you can imagine, however you rarely see women writing sci-fi. These women imagine impossibilities and new worlds, they write works that speak their personal experiences, and their stories will take your on a journey. This offers moments of escape from the real world; and if you want to take one into the sci-fi world, here are some notable black women writers that you should have on your bucket list.
1. Octavia Butler
Octavia Butler's work has reached a broad, mainstream audience in a way that few Black women science fiction authors have enjoyed.  She began writing Sci-Fi at 12 upon realizing that she could create better fantasy stories than those she saw in TV and movies. In 2010, Octavia Butler was inducted into the Science Fiction Hall of Fame posthumously.
Must Read: Kindred
2. Tananarive Due
Tananarive Due wrote her first novel, The Between
, in 1995. Since then she's gone on to author a number of novels that span multiple genres including the African Immortals Series. There have been reports that a film version of My Soul to Keep
is currently in production and will star Blair Underwood.  In 2012 became an endowed Cosby chair of the Humanities at Spelman College.
Must Read: My Soul to Keep
3. Andrea Hairston
Andrea Hairston has authored and a handful of science fiction plays, and her first novel,
Mindscape
, was awarded the Carl Brandon Parralax Award  and was shortlisted for the Phillip K Dick Award and the Tiptree Award. She also wrote a short story for the anthology
So Long Been Dreaming: Postcolonial Science Fiction & Fantasy
. She currently teaches at Smith College.
Must Read:
Mindscape
4. Nalo Hopkinson
Born in Jamaica, Nalo Hopkinson has published a number of novels and short stories and edited anthologies. Her novel Sister Mine
won the John W. Campbell Award, the World Fantasy Award and the Sunburst Award for Canadian Literature of the Fantastic. She currently teaches at University of California Riverside.
Must Read: Brown Girl in the Ring
5. N. K. Jemisin
Brooklyn resident N. K. Jeminisin has been shortlisted with a number of awards for her science fiction/fantasy short stories and novels and was awarded the Locus Award for Best First Novel for The Hundred Thousand Kingdoms
.
Must Read: The Hundred Thousand Kingdoms
6. Nnedi Okorafor
Nigerian-American Nnedia Okorafor's writes African-based science fiction stories. Her novel Who Fears Death won the World Fantasy Award for best novel. In addition to her novels for adults, she's written prize-winning young adult books including Akata Witch
, Zahrah the Windseeker
, and The Shadow Speaker
, and a children's book Long Juju Man
. Hopefully, we'll see her work again soon in theaters because Akata Witch's film rights have been optioned. She is currently a professor of creative writing and literature at the University of Buffalo.
Must Read: Who Fears Death
7. Nisi Shawl
Nisi Shawl's unconventional life lead her to life as an acclaimed science fiction writer.  In 2008, she won the James Tiptree, Jr awarded, given to outstanding works of science fiction or fantasy, for her novel Filter House.
Must Read: Filter House
Read more: http://www.forharriet.com/2014/08/7-black-women-science-fiction-writers.html