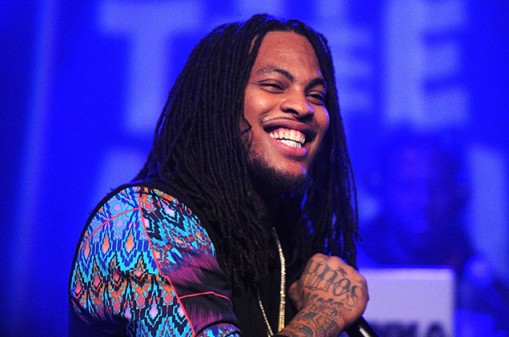 Waka Flocka Flame or simply Waka Flocka, is an American rapper. He signed to 1017 Brick Squad and Warner Bros Records in 2009, and became a mainstream artist with the release of his singles "O Let's Do It," "Hard in da Paint," and "No Hands," with the latter peaking at number 13 on the US Billboard Hot 100.
Check out these must know facts about Waka Flocka:
1. Born Juaquin James Malphurs on May 31, 1986 in New York City, New York.
2. His mother, Debra Antney, is rapper Gucci Mane's former manager and the CEO of So Icey/Mizay Entertainment.
3. Given the name "Waka" by his cousin, after the Muppets character Fozzie Bear's catchphrase, "Waka Waka". The name "Flocka Flame" was given to him by Gucci Mane, whom he has known since he was 19.
4. Released his debut studio album Flockaveli  in 2010.
5. Second studio album Triple F Life: Friends, Fans & Family was released in 2012 and was preceded by the lead single "Round of Applause."
6. Waka Flocka was shot two times after a robbery attempt at an Atlanta car wash in 2010.
7. On December 2013, Waka Flocka's younger brother and fellow rapper KayO Redd passed away.
source:
http://www.imdb.com/name/nm3919434/