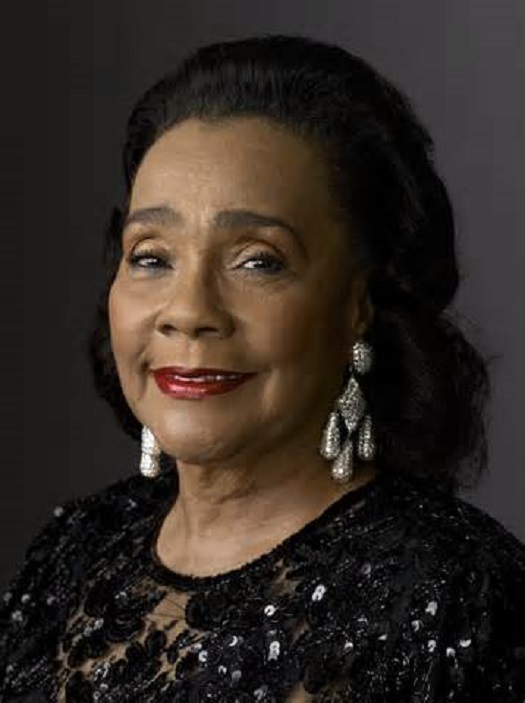 The obvious about the late Coretta Scott King is that she was married to civil rights leader Dr. Martin Luther King, Jr. However, Coretta Scott King established a distinguished career in activism and was a great influential leader. Here are 7 facts that you might not know about Mrs. King, the civil rights activist.
1. Born in Marion, Alabama on April 27, 1927, she was raised on the farm of her parents, Bernice and Obadiah Scott. As a young girl, she was known for her musical prowess in singing and playing the violin. She excelled in academics, especially music, and was valedictorian of her graduating class at Lincoln High School.
2. She attended Antioch College with a scholarship, and later earned her second university degree in voice and violin from the New England Conservatory of Music in the early 1950s. She later married Dr. King in 1953. They had four children.
3. Mrs. King participated in the Montgomery Bus Boycott and worked to pass the Civil Rights Act. She also dedicated her time to establishing the Center for Nonviolent Social Change in Atlanta.
4. Mrs. King has worked as a public mediator and as a liaison for peace and justice organizations.
5. She wrote regular articles on social issues, published a syndicated column, and also worked as a commentator for CNN.
6. She fought to have her husband's birthday recognized as a national holiday. President Ronald Reagan signed the bill in 1983 to create Martin Luther King Day.
7. Coretta Scott King suffered a heart attack and stroke in August 2005. She died less than a year later, on January 30, 2006, at the age of 78.
source:
http://www.biography.com/people/coretta-scott-king-9542067
http://www.achievement.org/autodoc/page/kin1gal-1