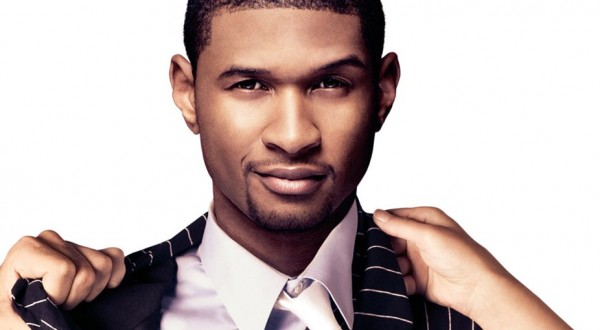 Usher who is known for his jam-packed performance and soft vocals can make his fans faint. Usher has become a disease whose love is spreading like an epidemic, and everyone wants to get sick with the love of his soothing voice.  There is no excuse to love and adore Usher Raymond, not because of his soulful voice but because he is a complete style guru. He knows how to dress up and move around with his killer looks. So what is your most favorite thing about this great performer? Worry not, as we have collected some of the few interesting reasons to adore this amazing singer.
Let's have a look at 7 of the most interesting facts about Usher that will make you love him even more:
If you think Usher is adorable then you have not yet seen his sons Naviyd and Usher V. They are equally adorable as Usher or may be more than him. Both are a reflection of their handsome father.
Usher's old hits still top the R&B and Pop charts. His first video "Call Me a Mack" which was released in 1993 is still on the popular list and was a lead track for movie "Poetic Justice."
His Album "Confessions" is one of his best works yet and when he sings his song "Every time I was in LA" makes his fan feel some immediate pain.
Usher is known for his amazing dance skills and impacted performance. He tries to keep his overall stage persona crisp by learning new dance tricks and tips. At this age, he still owns that X factor which he used to have when he started singing and dancing.
Usher is a guy who loves to fall in love again and again. Usher is loaded with some intense romance germs. When his relationship didn't work out with his ex-wife Tameka Raymond, he started looking for some other option and got engaged to Grace Miguel.
Usher is his mama's boy. His mother Jonetta Patton has a very close relationship with his boy because she is the one took him towards stardom.
Usher loves to cook and is an all-time foodie. He loves to eat good and cooks while showing his great sexy abs. You can certainly watch all these updates on his Instagram account.
Article Source Links: