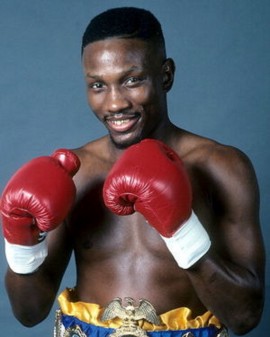 Pernell Whitaker is a retired professional boxer and former world champion. Nicknamed Sweet Pea, he won the gold medal as a lightweight boxer in the 1984 Olympic games in Los Angeles. Soon he ventured into professional boxing, gaining his first major victory over Alfredo Layne in December 1986 and a few months later, over World Boxing Association featherweight champion Roger Mayweather in March 1987.
Read on to learn more about Pernell Whitaker.
1.  Whitaker was born on January 2, 1964 and started his boxing career at the age of 9.
2. In March 1988, he challenged the WBC Lightweight champion José Luis Ramírez for his title. The fight took place in France, and the match was a close call, with Ramírez emerging as the victor.
3. In 1990, he became the undisputed lightweight champion by defeating Juan Nazario in just one round.
4. In 1992, he won the IBF light welterweight title by defeating a Columbian boxer named Rafael Pineda. The following year, he became the WBC Welterweight Champion. One of the biggest fights of his career was against Julio César Chávez in September 1993. The fight took place in San Antonio, Texas.
5. In a great boxing match, he lost to Oscar De La Hoya on April 12, 1997.
6. In 2006, he was induced into the International Boxing Hall of Fame.
7. Whitaker had four children with his ex-wife Rovanda Whitaker.
source: