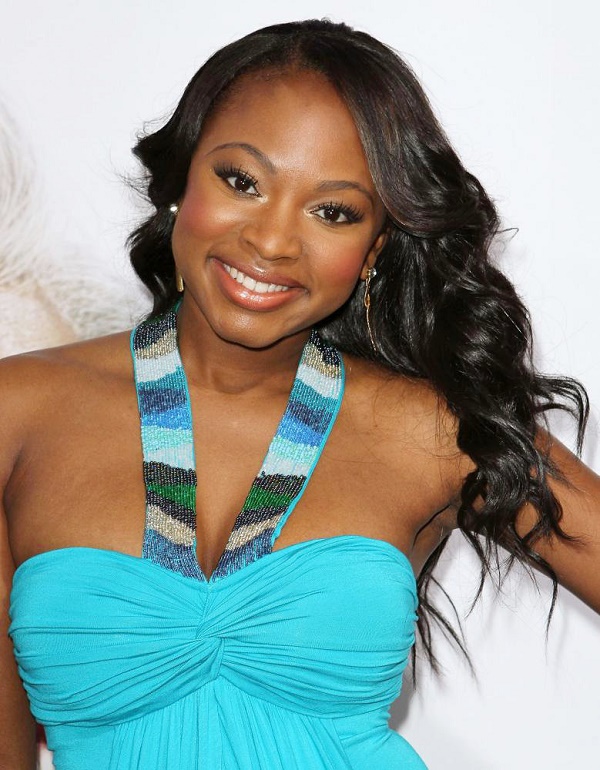 Naturi Naughton is an American singer and actress best known for her performance as "Lil Kim" in Fox Searchlight's hit film Notorious, and her role in MGM's remake of the classic film Fame. Here are some other facts we thought you might like to know about Naughton.
1. Naturi Cora Maria Naughton was born on May 20, 1984, in East Orange, New Jersey. Her musical talent emerged at the age of five, when she joined her church choir at New Hope Baptist Church in Newark, New Jersey, the same church where Whitney Houston performed in her youth.
2. She attended St. Joseph's Catholic school and Immaculate Conception High School in Montclair, New Jersey. She has sung the national anthem at various events in New Jersey and attended Seton Hall University.
3. In 1999, at age 15, Naughton joined Adrienne Bailon and Kiely Williams to form the group 3LW. Their first single, "No More (Baby I'ma Do Right)," was released in the fall of 2000. "No More" was a success and was followed by the second single, "Playas Gon' Play" in early 2001.
4. By August 2002, the group was set to release its newest LP, A Girl Can Mack, when Naughton announced that she was no longer a member of the group. Naughton says that the other two girls and their management had forced her out.
5. Naughton recorded five tracks for the Fame soundtrack, which was released on August 25, 2009. The following month, Naughton scored her first solo chart entry ever with her cover of Fame peaking at No. 33 on the UK Singles Chart.
6. In March 2011, Naughton appeared in the drama television series pilot The Playboy Club, which centers around the lives of the employees of the original Playboy Club in Chicago.
7. In September 2012, Naughton starred in the BET original film Let The Church Say Amen, which was adapted from author ReShonda Tate Billingsley's 2005 best-selling novel of the same name. The film was the directorial debut of actress Regina King.
source:
http://www.imdb.com/name/nm1166613/