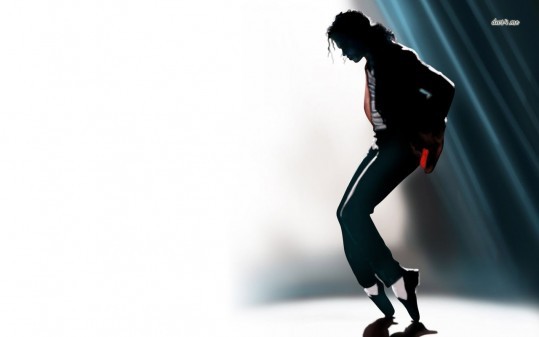 American singer, songwriter, and dancer who was the most popular entertainer in the world in the early and mid-1980s. The king of pop music MJ, as he his fondly called, is a major influence broker in the world of pop music all over the world. His elegant voice, flexible bones combined with his robotic dancing steps all culminated in helping him make a historical feat in the world of pop of music. Below here are 7 ways in which he has influenced the world of pop music
1.      ALL SAY "JACKSON"
Michael Jackson seemed to appeal to a mixed audience of both whites and blacks. He was accepted by all and resisted by none unlike some other black American singers before him such as Stevie Wonder. Undoubtedly his unique delivery of music and dance held his audience in awe as nothing of such has ever been seen before now. As his fame grew all around the world, the pop music genre became increasingly popular and widely accepted.
2.      MY HERO, MY MODEL
An undeniable fact that accompanied the Michael Jackson story was the great influence he had on the younger generation not only in America but all around the world. This influence metamorphosed in producing younger MJs; who consequentially amplified the "voice" of the pop music genre in the world. A very good example of youngsters who had truly been affected with the MJ syndrome is the twin singers, Peter and Paul fondly called P-Square by their fans in Nigeria. Africa and the popular afro musician who infused MJ's dance steps in his performances, King Sunny Ade. Undoubtedly MJ seems to have an apostolic effect in breaking new grounds for the spread of pop music genre all around the world.
3.      SETTING A STANDARD:
The rigorous rehearsals, excellent video arrangement and the wide array of costumes used in his videos did attract the attention of music lovers and critic as well. Hence pop music moved a step higher from just common music. He created for himself a world-class fusion music: When an artist's song becomes number one on music charts around the world and captures the pulse of so many different people like Michael Jackson's Beat it did, that definitely is world class Fusion music.
4.      MJ's MASSIVE SALES
Jackson's first solo effort for Epic, Off the Wall (1979), exceeded all expectations and was the best-selling album of the year (it eventually sold more than 20 million copies). Produced by industry veteran Quincy Jones, Off the Wall yielded the massive international hit singles "Don't Stop 'til You Get Enough" and "Rock with You," both of which showcased Michael's energetic style and capitalized on the contemporary disco dance fad.
5.      8 GRAMMIES!!!
The record-setting feat of MJ with the Grammy awards gave him a new face of fame and admiration in the world of pop music as he began to enjoy more attention by both his fans and contemporaries. His collaboration with Jones, Thriller. Thriller captured a slew of awards, including a record-setting eight Grammys; remained on the charts for more than two years; and sold more than 40 million copies, thus becoming the best-selling album in history.
6.      KING OF POP MUSIC:
He reached the zenith of his influence in the world of pop music when in 1984 he was renowned worldwide as the "King of Pop." His much-anticipated Victory reunion tour with his brothers was one of the most popular concert events of 1984.
7.      BEYOND POP; A LEGACY:
Michael Jackson with his influence earned over the years was able to ensure racial equality; "Beat It" helped break down the artificial barriers between black and white artists on the radio and in the emerging format of music videos on television. In 1985 Jackson and Lionel Richie co-wrote "We Are the World," the signature single for the USA for Africa, an all-star project aimed at famine relief.
Michael may be dead. But, his memories and legacies will forever live on our hearts