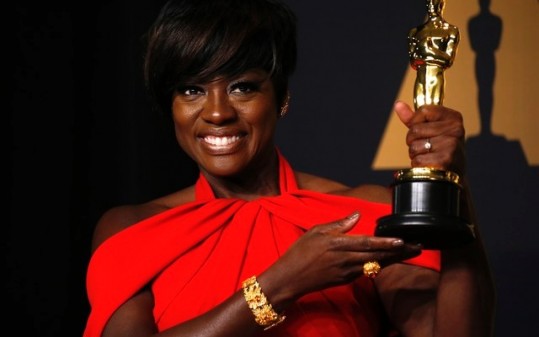 There are numerous accomplishments by African Americans in film and theater. Actually, there are so many accomplishments it might be difficult to name them all. Here is a look at a few of the great "first" accomplishments by talented actors/actresses and film directors that made the list.

1. Lincoln Motion Picture Company/ First African-American Film Company
Noble and George Johnson established The Lincoln Motion Picture Company in 1916.
2. Oscar Micheaux/ First Black Film Director
Oscar Micheaux was the first black person to produce a full-length feature film when The Homesteader premiered at movie houses in 1919. He used the new medium of the motion picture to communicate his ideas in order to rebut racism and to raise the consciousness of African-Americans in an age of segregation and overt, legal racism. It has been said that as a filmmaker, Micheaux was "50 years ahead of his time."
3. Gordon Parks/First Major African-American Film Director
Gordon Parks was a photographer, writer, and film director, who became prominent in U.S. documentary photojournalism in the 1940s through 1970s—particularly in issues of civil rights, poverty and African-Americans—and in glamour photography. As the first famous pioneer among black filmmakers, he was the first African American to produce and direct major motion pictures—developing films relating the experience of slaves and struggling black Americans, and creating the "blaxploitation" genre.
4. James Baskett/ Honorary Academy Award Winner

Actor James Baskett received an Honorary Academy Award in 1948 for his depiction of Uncle Remus in the Disney film, Song of the South (1946). He was the first African-American male actor to win an Academy Award.
5. Hattie McDaniel/ First African American to Win an Oscar

Hattie McDaniel is the first African American to win an Oscar. She is best known for her role as Mammy in Gone with the Wind (1939), for which she won the Academy Award for Best Supporting Actress, the first Academy Award won by an African American entertainer. McDaniel has two stars on the Hollywood Walk of Fame in Hollywood. In 1975, she was inducted into the Black Filmmakers Hall of Fame and in 2006 became the first black Oscar winner honored with a US postage stamp.
6. Sidney Poitier/ First African-American to Win an Academy Award for Best Actor
Sidney Poitier became the first Bahamian and first African-American to win an Academy Award for Best Actor, for his role in Lilies of the Field in 1964.
7. Julie Dash/First Woman to Direct and Produce a Full-Length Film
Julie Dash made her directorial debut with the film Working Models of Success in 1976. The following year, she directed and produced the award-winning Four Women, based on the song by Nina Simone. The film Daughters of the Dust (1991) was the first full-length film by an African-American woman with general theatrical release in the United States.
8. Halle Berry/First to Win an Academy Award for Best Actress
Halle Berry won an Academy Award for Best Actress for her role in Monster's Ball. Berry became the first African-American woman to win an Academy Award as a leading actress.
9. Viola Davis/ Only Black Actor to Win the Triple Crown of Acting
For her work in film, Viola Davis has won an Academy Award, a British Academy Film Award, a Golden Globe Award, three Critics' Choice Movie Awards, and three Screen Actors Guild Awards. Additionally, she is a three-time Academy Award nominee, making her the most nominated black actress in history. She is the only black woman to be nominated for three Academy Awards, winning one, and is the only black actor to win the Triple Crown of Acting.
10. Angela Bassett/ Golden Globe Award
Angela Bassett became the first African-American woman to win the best actress Golden Globe Award in 1993 for her role as Tina Turner in What's Love Got to Do with It?
11. Denzel Washington/Wins Lead and Supporting Actor Oscars
Denzel Washington became the only black Academy Award winner to win both lead and supporting actor Oscars after wins for Glory and Training Day in 2001.
sources:
http://www.imdb.com/name/nm0662953/
https://en.wikipedia.org/wiki/List_of_awards_and_nominations_received_by_Viola_Davis