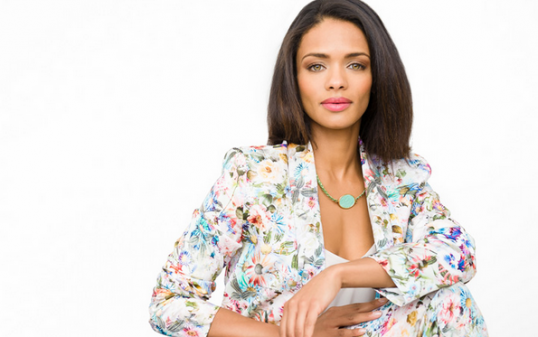 Kandyse McClure is a South African actress who is best known for playing Anastasia Dualla on the Sci Fi Channel's television program Battlestar Galactica. As of 2013, she stars as Dr. Clementine Chasseur on the Netflix original series Hemlock Grove.
Check out these other amazing facts about McClure:
1.Born Candice McClure in Durban, South Africa. She is of Cape Colored descent.
2.Graduated from West Vancouver Secondary School in 1998.
3. First television appearance was a lead role with Lou Diamond Phillips in the 1999 telefilm In a Class of His Own that was followed by the Fox Family teen drama Higher Ground (together with Jewel Staite, Hayden Christensen, and A.J. Cook) and the NBC Saturday-morning series Just Deal, both of which premiered in 2000.
4. McClure portrayed the recurring character of Elizabeth Munroe on Showtime's Jeremiah, alongside Luke Perry and Malcolm-Jamal Warner. Also in that year, she played the role of Sue Snell in the telefilm remake of Stephen King's novel Carrie.
5. Fro;m 2003 to 2009, McClure played the character of Anastasia "Dee" Dualla on the Sci Fi Channel series Battlestar Galactica.
6. Appeared in a 2009 television adaptation of King's Children of the Corn.
7. Played the girlfriend of Stuart Davis in the independent short film Just Be Yourself, a comedy about a desperate man who is offered a job to "just be himself" in 2011.
8. Works with the non-profit organization CARE Canada to address poverty in the world's developing region.
source:
https://en.wikipedia.org/wiki/Kandyse_McClurehttps://en.wikipedia.org/wiki/Kandyse_McClure