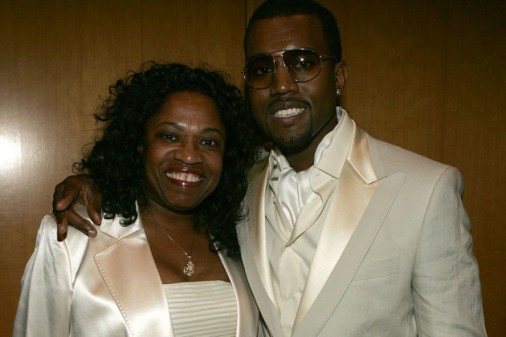 1. Kanye West
Kanye West is among the most acclaimed musicians of the 21 century. He is rapper, songwriter, record producer, fashion designer, and entrepreneur. Born in Atlanta and raised in Chicago, West. His parents divorced when he was three years old, at which point he was raised solely by his mother in Chicago, Illinois.
2. Former President Barack Obama was raised by his mother, Stanley Ann Dunham, from the time that he was born until he was four years old, when she married Lolo Soetoro.
3. Halle Berry
Actress Halle Berry was born on August 14, 1966 to Judith Ann Hawkins and Jerome Jesse Berry, the couple divorced when she was just four years old. After the divorce, she was raised by her mother. Berry won the 2002 Academy Award for Best Actress for her performance in the romantic drama Monster's Ball (2001). As of 2017, she is the only black woman to have won a Best Actress Academy Award.
4. Eddie Murphy
Murphy was born in Brooklyn, New York City, and raised in the borough's Bushwick neighborhood. His mother, Lillian, was a telephone operator, and his father, Charles Edward Murphy, was a transit police officer and an amateur actor and comedian. Eddie Murphy's father died when he was very young. He was raised by his mother, Lillian, in Roosevelt, New York.
5.Mariah Carey
Mariah Carey was born in Huntington, New York. Her father, Alfred Roy Carey, was of African American and Afro-Venezuelan descent, while her mother, Patricia Hickey, is of Irish descent. Mariah Carey's parents, Alfred Roy and Patricia Hickey, divorced when she was three years old. Carey lived with her mother and had little to no contact with her father growing up.
6. Sean Combs
Sean John Combs was born on November 4, 1969 in Harlem in Manhattan, New York City, and was raised in Mount Vernon, New York. His mother, Janice (Smalls), was a model and teacher's assistant and his father, Melvin Earl Combs served in the U.S. Air Force and was an associate of convicted New York drug dealer Frank Lucas. Sean Combs was raised solely by his mother, Janice Combs, after his father, Melvin Combs, was shot to death when the "I'll Be Missing You" artist was young.
7. Samuel L. Jackson
Samuel Jackson was born in Washington, D.C., the son of Elizabeth Montgomery and Roy Henry Jackson. He grew up as an only child in Chattanooga, Tennessee. His father lived away from the family in Kansas City, Missouri, and later died from alcoholism. Jackson only met his father twice during his life. Jackson was raised by his mother, who was a factory worker and later a supplies buyer for a mental institution, and by his maternal grandparents and extended family.
8. Mary J. Blige
Mary J. Blige was born on January 11, 1971, in Bronx, New York. She is the second of four children born to mother Cora, a nurse, and second to father Thomas Blige, a jazz musician. Her mother, Cora Blige, was a nurse; her father, Thomas Blige, was a jazz musician who played the bass guitar, as well as a Vietnam War veteran who suffered from severe post-traumatic stress disorder. Blige was raised in Yonkers, New York by her mother after her parents split.