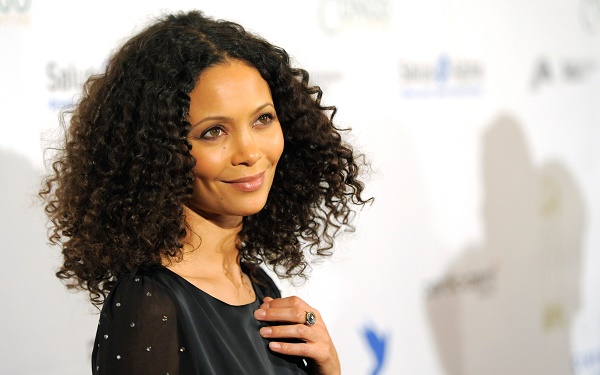 Thandie Newton has appeared in several British and American films, she is best known for her role as Linda in The Pursuit of Happyness, and Nyah Nordoff-Hall in Mission: Impossible II and Christine in Crash, for which she received a number of awards, including a BAFTA Award for best supporting actress. Read these other amazing facts about Newton.
1. Born Melanie Thandiwe "Thandie" Newton  in London, England, the daughter of Nyasha, a Zimbabwean, and Nick Newton, an English  laboratory technician and artist.
2. Began a six-year relationship with the Australian film director John Duigan at age 16. He subsequently cast her in the film Flirting, a sequel to Duigan's 1987 film The Year My Voice Broke, starring Noah Taylor.
3. Appeared in the Merchant Ivory production of Jefferson in Paris as Sally Hemings, this was followed by Jonathan Demme's horror drama Beloved (1998), in which she played the title character, a mentally handicapped young woman. The film starred Oprah Winfrey and Danny Glover.
4. Between 2003 and 2005, Newton played Makemba "Kem" Likasu, the love interest, and later on wife of Dr. John Carter on the American television series ER. She reprised the role once more for the series finale in 2009. In 2004, she also appeared in The Chronicles of Riddick and Crash.
5. Delivered a TED Talk on "Embracing otherness, embracing myself" in July 2011. In it, she discussed finding her "otherness" as a child growing up in two distinct cultures, and as an actress playing with many different selves.
6. Starred alongside Tyler Perry in the romantic drama film Good Deeds in 2012.
7. Married English writer, director and producer Ol Parker in 1998, they have three children.
8. Had home births with all three of her children. She is vegan and was named PETA's "Sexiest Vegan of 2014 in the UK.
sources: