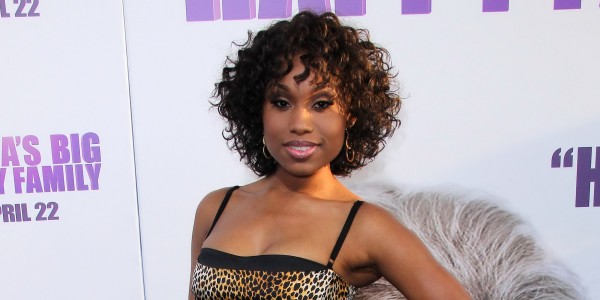 Angell Conwell is an American actress best known for her recurring role as Leslie on the Y&R ( Young & Restless).
Check out these other entertaining facts you might not know about actress Angell Conwell.
1.  Angell Conwell was born in Orangeburg, South Carolina and moved to Columbia, South Carolina at the age of 2. She played Raynell in the August Wilson play Fences at age 6 and had a standing ovation every night.
2. Conwell signed with Wilhelmina's Kids Division in New York at the age of 10.
3. She moved to Los Angeles to film the TV pilot "On Our Own."
4. Starred in films such as Soul Plane and Baby Boy and appeared in TV productions and series like What About Your Friends: Weekend Getaway, One on One and Cuts.
5. Over the years, Conwell has guest starred and recurred on dozens of hit shows, NYPD Blue, City Guys, Sabrina the Teenage Witch, Moesha and 3rd Rock from the Sun, to name a few.
6. Conwell also appeared in the music video of Nelly and the St. Lunatics "Batter Up" which was released in September 2001.
7. She was placed on contract however, was dropped back to recurring in August 2014 and later quietly left the show. In March 2015, Conwell returned to Y&R to reprise her role as Leslie for four episodes.
8. Nominated for two NAACP Image Award for Outstanding Actress in a Daytime Drama Series for Y&R.
sources:
http://www.imdb.com/name/nm0176801/