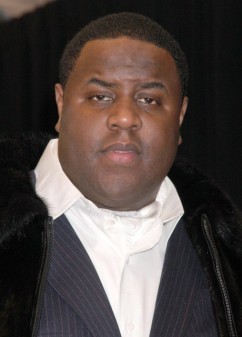 Jamal "Gravy" Woolard is an American actor, rapper, and comedian. He is best known for for rapping upnder the name "Gravy" and portraying The Notorious B.I.G. in Notorious. Woolard, like Christopher Wallace, is from Brooklyn, specifically L.G., Lafayette Gardens.
Read these other exciting facts about rapper "Gravy" Woolard:
1. Born on July 8, 1975 in Brooklyn, New York.
2. Featured in the song "Untouchable" by Tupac Shakur on the Pac's Life album.
3. Known for being shot near radio station Hot 97 in 2006 and giving an interview on the Funkmaster Flex show directly afterwards.
4. Music was later banned from play at the station as a result of a policy that bans "music by any artist who is involved in an altercation at the station.
5. Been linked with the newly formed Diamantaire Management Inc., who also has unreleased Alex "Chae" Muniz, Marc Anthony's son, as a signed client.
6. Arrested in Snellville, Georgia on charges of battery.
7. Starred in the movie Barbershop: The Next Cut as Marquese Woolard in 2016.
8. Will reprise his role as The Notorious B.I.G. in All Eyez on Me, a biopic about Tupac Shakur in 2017.
sources: