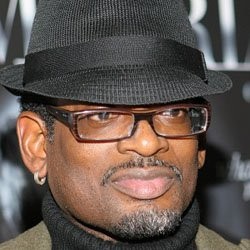 Terrence Carson is an American singer and stage, voice, and television actor. He is best known for portraying Kyle Barker on the FOX sitcom Living Single and voicing Mace Windu on Star Wars: The Clone Wars.
Check out these other facts you might not know about singer and actor Terrence Carson:
1. Born Terrence Connor Carson Chicago, Illinois on November 19, 1958.
2. Attended the University of Illinois at Urbana-Champaign where he majored in architecture and creative design.
3. He is a member of Iota Phi Theta Fraternity, Inc. and pledged the Alpha Lambda chapter in 1981.
4. Began his entertainment career as a dancer and by performing in plays and musicals such as "The Wiz," "Dreamgirls" and "Ain't Misbehavin."
5. Born on the same day as his Living Single (1993) co-star Erika Alexander.
6. Awarded the 1988 Joseph Jefferson Award for Actor in a Revue for "The Colored Museum" at the Victory Gardens Theater in Chicago, Illinois.
7. Notable video game role was for the voice of Kratos, the main character of the God of War video game series.
8. Appeared as Eddie Carson, a cook aboard a World War II submarine in U-571, and Route 23 survivor & schoolteacher Eugene Dix in Final Destination 2 (2003).
sources: