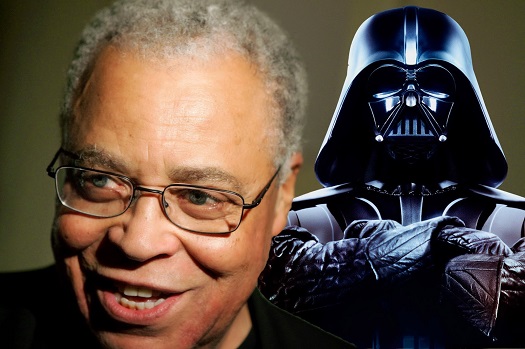 James Earl Jones is one of America's most distinguished and versatile actors in American history. There is so much to know and respect about the actor and his work. Jones has won many awards, including a Tony Award and Golden Globe award for his role in The Great White Hope. Here are a few other facts you should know about the pioneer actor.
1. Jones was born in Arkabutla, Mississippi, on January 17, 1931. His father was also an actor, but he left the family shortly after the birth of Jones. He was raised by his maternal grandparents.
2. As a young child, Jones had a problem with stuttering. However, he overcame the problem through poetry, public speaking, and acting. He continued to push himself regardless of his stuttering.
3. Jones was a pre-med major in college. He later served in the United States Army during the Korean War before he began pursuing a full-time career in acting.
4. He later returned to finish his studies at the University of Michigan School of Music, Theatre & Dance after realizing he was not cut out to be a doctor. He graduated from the university in 1955.
5. Jones began his acting career at the Ramsdell Theatre in Manistee, Michigan. In 1953 he was a stage carpenter. During the 1955–57 seasons, he was an actor and stage manager. He performed his first portrayal of Shakespeare's Othello in this theater in 1955. His early career also included an appearance in the ABC radio anthology series, Theatre-Five.
6. The voice of Darth Vader in the 1977 film Star Wars and its sequels belongs to Jones. He is also credited with doing several other voices throughout his career, including Mufasa in Disney's The Lion King.
7. Jones guest starred in the CBS drama Touched by an Angel in the episode "Clipped Wings." In 1998, Jones starred in the widely acclaimed syndicated program An American Moment, created by James R. Kirk and Ninth Wave Productions. Jones took over the role left by Charles Kuralt upon Kuralt's death.
8. He also made a cameo appearance in a penultimate episode of Lois & Clark: The New Adventures of Superman, and has guest-starred on such sitcoms as NBC's Frasier and Will & Grace, CBS's Two and a Half Men, and the WB drama Everwood.  Jones has quite the acting repertoire with countless of other credits.
source:
http://www.biography.com/people/james-earl-jones-9357354