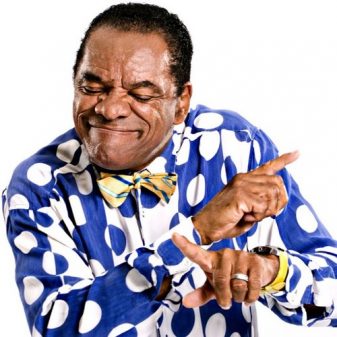 John Witherspoon is a comedian and actor who has had roles in several films and television shows. Witherspoon is best known for his role as Willie Jones in the Friday series, and has also starred in films such as Hollywood Shuffle and Boomerang. He is well-known for his catchphrase, "Bang! Bang! Bang! Bang!"
Check out these other interesting facts about the pioneer actor:
1. John Witherspoon was born in Detroit, Michigan on January 27, 1942.
2. His first television appearance was on the 1970s CBS television show Barnaby Jones, which was about a father and daughter-in-law that ran a private detective and investigation firm in Los Angeles. He played the role of a camp counselor for kids who are drug addicts. 
3. He wrote a film, From the Old School, in which he played an elderly working man who tries to prevent a neighborhood convenience store from being developed into a strip club.
4. After his appearance in Barnaby Jones, Witherspoon appeared in Good Times, What's Happening!! and The Incredible Hulk.
5. He became a regular on the series The Richard Pryor Show, an NBC American comedy series.
6. He's coined catch phrases are "Bang!Bang!Bang!Bang!" and "You Gotta Co-ordinate!"
7. Witherspoon has made appearances on television shows such as The Wayans Bros., The Tracy Morgan Show, and The Boondocks.
8. Witherspoon has lent his voice to top-rated animated shows, including The Proud Family and Kim Possible.
sources:
http://www.bangbangbangbang.com/#bio
http://www.imdb.com/name/nm0936762/mediaindex