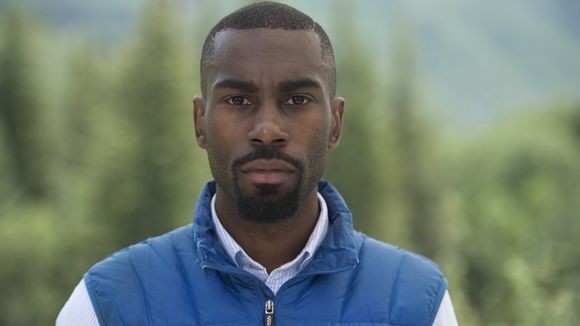 DeRay Mckesson a civil rights activist and former school administrator. He is also a well-known supporter of the Black Lives Matter movement and is known for his activism via social media outlets such as Twitter and Instagram. He has been active in numerous protests including Ferguson, Missouri and Baltimore, Maryland.
Read on to learn more facts about Mckesson:
1. Mckesson was born on July 9, 1985 in Baltimore, Maryland.
2. He graduated in 2007 with a degree in government and legal studies from Bowdoin College, where he had been president of the student government and his class.
3. Mckesson first drove from Minneapolis to Ferguson on August 16, 2014. He began spending all his weekends and vacations in St. Louis. He later quit his job in the public school system to relocate to St. Louis.
4. Along with Johnetta Elzie, Brittany Packnett, and Samuel Sinyangwe, Mckesson launched Campaign Zero, a policy platform to end police violence.
5. Mckesson was the focus of a Twitter campaign while he was in Charleston, South Carolina to protest the Charleston church shooting in June 2015. The campaign featured the hashtag "#GoHomeDeray," which was accompanied by statements demanding that Mckesson leave the city.
6. On July 9, 2016, in the aftermath of the shooting of Alton Sterling, Mckesson took part in a protest in Baton Rouge, Louisiana. While live streaming, he was arrested. He was released the next day after being charged with obstruction of a roadway, and charges were later dropped.
7. Mckesson announced his candidacy for Mayor of Baltimore just before the filing deadline in February 2016. He placed 6th in the city's Democratic primary in April, with 2.5% of the vote.
8. In July 2017, Mckesson and Black Lives Matters were sued by a Baton Rouge policeman who sustained life-altering injuries in an ambush attack, claiming that Black Lives Matters "incited the violence against police in retaliation for the death of black men shot by police.
sources:
https://en.wikipedia.org/wiki/Ferguson_unrest
https://en.wikipedia.org/wiki/DeRay_Mckesson