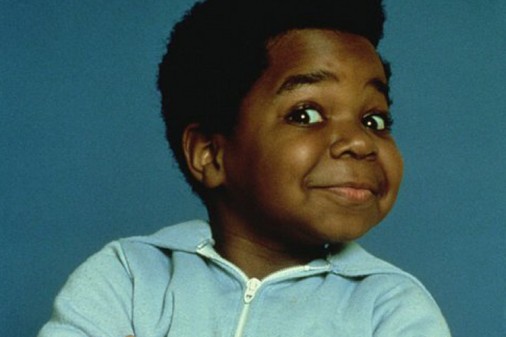 Do you really think you know enough about the "Different Strokes" star Gary Coleman? I don't think so, just because there are so many facts about this amazing artist which are still unknown to his fans. You may be the one who has seen each and every episode of this super hit drama but this guy has a lot of secrets to reveal in public or you can say scandals more probably. Being a huge hit as a child actor, he got trouble in his later years. But he lived a good life of an amazing Hollywood star.
Here we have 8 little-known facts about this tiny start that you may not have experienced till now:
The TV show "Different Strokes" was produced just for him. Gary Coleman started his career as TV commercial artist and also did modeling for different clothing brands. He was first signed in the revival of "Little Rascals" but then later he was again signed for "Different Strokes" due to the fall down of his previous show.
Coleman was not paid enough at the beginning. He was given $2000 per episode when the show started but after years of negotiation, he starting making no less than $100,000 per show.
Gary Colman was much more than an ordinary child. He started reading at the age of 3, which made him quite a grown up at this young age. While auditioning for child roles, producers often thought that he is a short grown up auditioning as a child.
The writers of his show "Different Strokes" used a technique not to overusing his famous line so that audience would not get bored quickly.
His short size had a major reason and that was he was born with both kidneys defected and received a transplant when he was 16. Also, when he was a child he took drugs that affected his height.
Colman has also appeared as a guest artist in many TV shows such as Drake and Josh and the ever famous Simpsons. He also did a cameo role in ever famous "The Fresh Prince of Bel Air".
When Coleman had a bad monetary time, he started working as a security guard on different Hollywood film sets.
The most favorite place of Gary Coleman used to be the local train store and his fans love to visit there just to have a quick meet up with him.
Article Source Links: