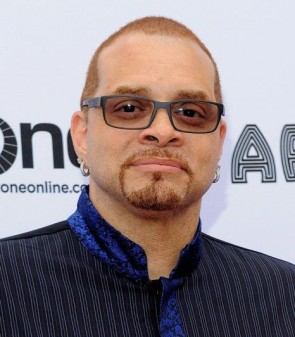 David Adkins, better known by his stage name Sinbad, is an American stand-up comedian and actor. He became known in the 1990s from being featured on his own HBO specials, appearing on several television series, and starring in the films Necessary Roughness, Houseguest, First Kid, and Jingle All the Way.
Here are some other great facts to know about comedian/actor Sinbad:
1. David Atkins was born in Benton Harbor, Michigan on January 17, 1956, the son of Louise and the Baptist Rev. Dr. Donald Beckley Adkins.
2. He attended Benton Harbor High School. He attended college from 1974 to 1978 at the University of Denver in Denver, Colorado, where he lettered two seasons for the basketball team.
3. Sinbad served in the United States Air Force as a boom operator aboard KC-135 Stratotankers. While assigned to the 384th Air Refueling Wing at McConnell Air Force Base in Wichita, Kansas, he would often travel downtown to perform stand-up comedy.
4. He competed as a comedian/MC in the Air Force's Talent Contest in 1981. Sinbad was almost dismissed with a dishonorable discharge for various misbehaviors, including going AWOL.
5. In the early 1980s, Sinbad caught his first big break as a contestant on Star Search, winning 10 times on the show.
6. Sinbad landed a role in A Different World, a spin off of The Cosby Show built around Lisa Bonet's character Denise Huxtable. Previously, Sinbad appeared in a one-off role on The Cosby Show, as car salseperson Davis Sarrette.
7. Due to his popularity in the 1990s, he was given his own show "The Sinbad Show," which premiered September 16, 1993.
8. He has been married to Meredith Adkins since 2002. They have two children. He was previously married to Meredith Fuller.
sources: