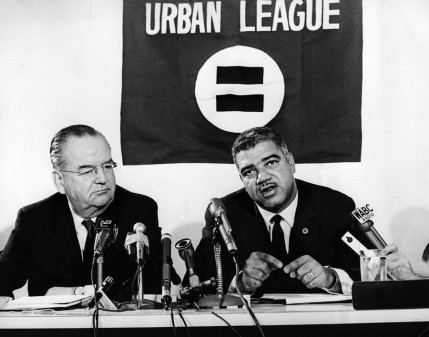 In 1911, three organizations, the Committee for Improving the Industrial Conditions Among Negroes in New York (founded in 1906), the League for the Protection of Colored Women (founded in 1906), and the Committee on Urban Conditions Among Negroes (founded in 1910) merged to form the National League on Urban Conditions Among Negroes. By 1919 the organization called itself the National Urban League.
Read on to learn important facts about the National Urban League:
1. The Committee on Urban Conditions Among Negroes was founded in New York City on September 29, 1910, by Ruth Standish Baldwin and Dr. George Edmund Haynes, among others.
2. The League was interracial. Its goal was to help rural Southern blacks migrating to the North find jobs and housing and adjust to city life.
3. Blacks who migrated to the North quickly discovered they had not escaped racial discrimination when they left the South. Most were still shut out from all but menial jobs, and forced to live in poor conditions.
4. The Urban League trained black social workers to help migrant families receive educational and employment opportunities.
5. By the end of World War I, the Urban League had set up operations in 30 cities.
6. In the 1930s, the League pressured government officials to include blacks in the New Deal recovery program.
7. Under Whitney Young's leadership (1961-71), the League emerged as a major player in the Civil-Rights Struggle.
8. Companies that refused to hire blacks were boycotted and picketed; pressure was put on schools to provide job training for young people.
source:
https://en.wikipedia.org/wiki/National_Urban_League