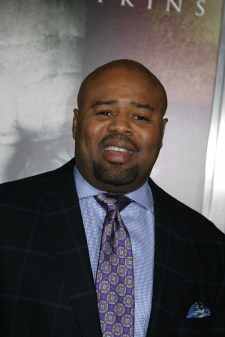 Kenneth "Chi" McBride is an American actor. He starred as high school principal Steven Harper on the series Boston Public, as Emerson Cod on Pushing Daisies, as Detective Laverne Winston on the Fox drama Human Target, and more recently as Detective Don Owen in the short-lived CBS crime drama Golden Boy. Here are some other really interesting facts you might want to known about McBride.
1. Born Kenneth McBride in Chicago, Illinois, from which his nickname, Chi, derives. He was raised in the Seventh-day Adventist religion and attended Shiloh Academy, now known as Chicago SDA Academy, a Seventh-day Adventist school.
2. Gifted student and graduated from high school at the age of 16 and originally planned to pursue a career in music. Eventually relocated to Atlanta in 1986 and began working for AT&T as a billing clerk.
3. Did not start acting until he was 30, but he was an immediate success.
4. First success in show business came with the hit song "He's the Champ", which parodied the marriage of boxer Mike Tyson and actress Robin Givens. Based on the tune's success, McBride was signed by Esquire Records and he joined the rhythm and blues band Covert.
5. Convinced he should try his hand in front of the camera, the singer moved to Los Angeles and, billed as "Chi", landed guest spots on Fox's In Living Color and NBC's The Fresh Prince of Bel-Air as well as a featured role in the TV movie Revenge of the Nerds III: The Next Generation.
6. Film credits include Cradle 2 the Grave, The Distinguished Gentleman, Gone in 60 Seconds, The Frighteners, Narc, The Terminal, I, Robot, Roll Bounce and several others.
7. Cast on the Fox action drama series Human Target for the role of Winston, the business partner of the lead in 2009.
8. He was a member of the R&B band, Covert.
sources: