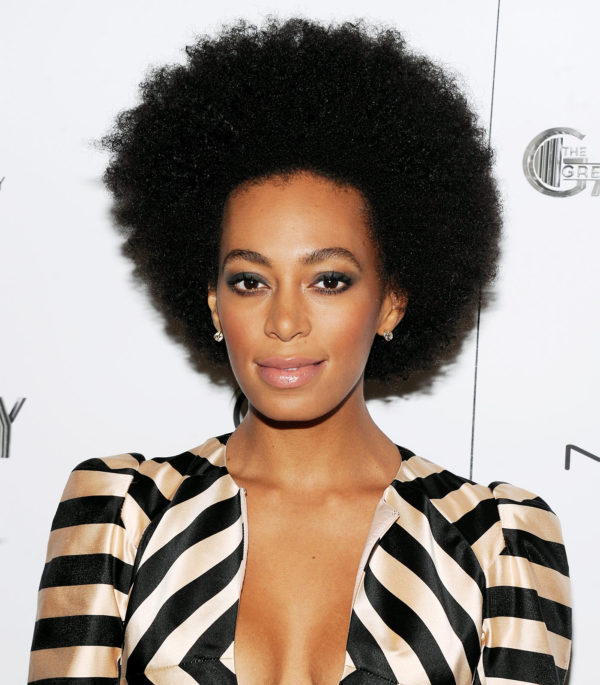 Solange Knowles is a singer, songwriter, model, and actress. Knowles released her first studio album, Solo Star, in 2002. Between 2005 and 2007, Knowles had several minor acting roles. She also writes music for many well-known artists, including her sister Beyoncé. Here are some other amazing facts to know about Solange Knowles.
1. Solange Piaget Knowles was born on June 24, 1986, in Houston, Texas, to Mathew Knowles and Tina Knowles. Solange's older sister is singer Beyoncé. Her father, originally from Alabama, is African American; her mother, originally from southern Louisiana, is Creole.
2. As a child, Knowles studied dance and theater. At the age of five, she made her singing debut at an amusement park. She began writing songs at the age of nine.
3. At the age of 15, Knowles replaced a departed dancer and performed with her sister's group Destiny's Child on tour.
4. Her voice was used for the character Chanel, the cousin of the protagonist Penny Proud, in the episode "Behind Family Lines" to the animated television series The Proud Family.
5. Knowles married Daniel Smith in February 2004 when she was 17 and he was 19. They had a son, Julez.  The couple's divorce was reported in 2007.
6. She spends time promoting Baby Jamz, a hip hop-styled toy line for pre-schoolers. It was inspired by her son. She is the executive producer of the CD, composed of updated hip hop-inspired nursery rhymes featured in all of the toys.
7. Knowles finished working on her second studio album in 2008 and titled the project Sol-Angel and the Hadley St. Dreams. It includes production by CeeLo Green, Soulshock & Karlin and Mark Ronson, as well as an appearance by Bilal.
8. On May 15, 2015, Knowles performed "Rise" for the first time at an HBO-sponsored event, which was inspired by police killings in Ferguson and Baltimore and the subsequent protests.
9. Knowles completed her third studio album, A Seat at the Table, three days before her birthday. The album was released on September 30, 2016. The album became her first number-one album in the U.S. This made her and Beyoncé the first sisters to have both had No. 1 albums.
sources:
http://www.imdb.com/name/nm1090271/
http://www.billboard.com/articles/columns/chart-beat/7534312/solange-no-1-album-billboard-200-chart-a-seat-at-the-table-bon-iver
http://www.biography.com/people/solange-21265489