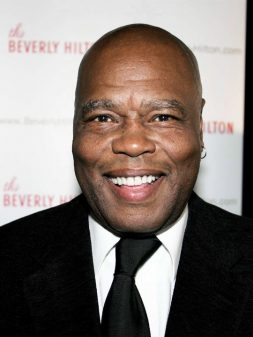 Georg Stanford Brown is a Cuban-American actor and director, perhaps best known as one of the stars of the ABC police television series The Rookies from 1972–76.
Here are some other cool things to know about actor Georg Brown:
1. Born Georg Stanford Brown on June 24, 1943 in Havana, Cuba. At age seven, he moved along with his family to Harlem, NY.
2. Formed the singing group 'The Parthenons' at age 15, which had a single TV appearance shortly before breaking up.
3. Quit high school at 16, after being invited to do so by a few frustrated teachers.
4. After a few years of not being sure what he wanted to do, he decided to go back to school. He passed the college entrance exam and was admitted to Los Angeles City College where he majored in Theater Arts.
5. Attended the American Musical and Dramatic Academy.  He worked as a school janitor to pay his tuition.
6. Six months out of school, he was in Joseph Papp's Central Park Shakespearean Productions festival, and next in The Comedians with Richard Burton and Elizabeth Taylor.
7. Nominated for an Emmy for his work as Tom Harvey in the mini-series Roots (1977), but that year the academy decided to change the number of nominees from 6 to 5 and his nomination was revoked.
8. Played Ben Vereen's son in Roots (1977), however, he is older than Vereen by three years.
9. Married to actress Tyne Daly.
sources:
http://www.imdb.com/name/nm0113617/