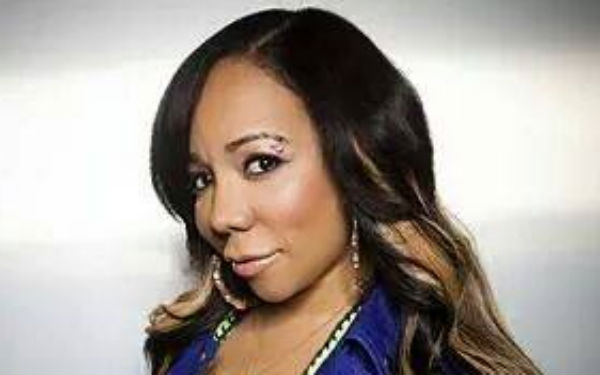 Tameka "Tiny" Cottle Harris is a singer-songwriter who is known both for her musical achievements as well as her marriage to rapper T.I. She is best known as a member of the multi-platinum R&B group, Xscape. Cottle received a Grammy Award for her writing contributions on the TLC hit, "No Scrubs." Here are some other interesting facts about Harris.
1. Harris was born in College Park, Georgia, as the daughter of Dianne Cottle and Charles "Speedy" Pope. Her father and uncle, Joseph Pope, formed the R&B group The Tams.
2. She acquired the nickname "Tiny" due to her small stature of 4'11."
3. Harris joined an R&B quartet, Xscape, while attending Tri-Cities Performing Arts High School in 1992.
4. Xscape was discovered by producer Jermaine Dupri while singing at a Martin Luther King, Jr. birthday celebration in Atlanta. Dupri immediately signed the group to his then new record label, So So Def Recordings.
5. As a member of Xscape, she has received two Soul Train Music Awards for Best New R&B Artist and Best R&B Album and the A-Town Music Award for Best Duo/Group.
6. She appeared in her husband's video for "Hello" along with their family and the OMG Girlz.
7. In 2002, Harris began dating rapper T.I. Harris. The couple married on July 30, 2010 in Miami Beach, Florida. They have two sons together: King Harris (born August 25, 2004), Major Philant Harris (born May 16, 2008) and a daughter, Heiress Diana Harris (born March 2016). Through her marriage to T.I., she has three stepchildren.
8. Tiny and Shekinah's Weave Trip premiered on VH1 on October 13, 2014. The series chronicles Cottle and her best friend, Shekinah Anderson, in a mobile hair salon across the country.
9. On July 22, 2014, Harris returned to the music industry under her new label, Pretty Hustle, with her first solo single, "What The Fuck You Gon Do?" Within a few hours of being released, the single reached the number 5 spot on the iTunes R&B/Soul charts. Less than 24 hours after its release, it became the number one song on the charts for the genre.
source:
http://www.sosoactive.com/10-must-know-facts-about-tomeka-tiny-harris/