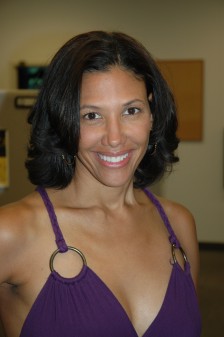 Wendy Davis is an actress who is best known for her role as Colonel Joan Burton in Lifetime television series Army Wives. However, she has appeared on several other television shows and films.
Check out these other facts about actress Wendy Davis:
1. Born June 30, 1966 in Joppatowne, Maryland.
2. Attended Joppatowne High School and graduated with a degree in Theater from Howard University.
3. Member of Delta,  Sigma Theta Sorority.
4. Was regular on the 1991 series The New WKRP in Cincinnati as receptionist Ronnie Lee, and appeared in the 1996–97 police drama High Incident as Lynette White.
5. Appeared in an episode of Grey's Anatomy, in season one, Episode 9, as Holly Adams, the pregnant wife of Dr. Preston Burke's best college friend.
6. Made guest appearances on Cold Case, Coach, Martin, Smart Guy (as Blake's mother), Angel, and other television series, and has appeared in several feature films, including Return to Two Moon Junction (1995).
7. Played Kimberly Mitchell in the second season of ABC's drama series Scandal created by Shonda Rhimes.
8. Completed seven seasons (117 episodes) of Lifetime Television's hit series "Army Wives."
9. Nominated for several awards for her portrail of Col. Joan Burton.
sources: