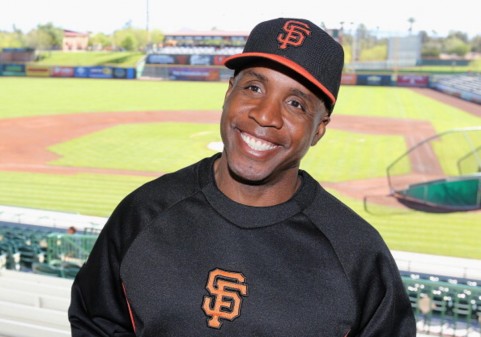 Barry Lamar Bonds is an American former professional baseball left fielder who played 22 seasons in Major League Baseball with the Pittsburgh Pirates and San Francisco Giants.
Check out these other outstanding sport facts about Barry Bonds:
1. Bonds was born in Riverside, California to former major leaguer Bobby Bonds and the former Patricia Howard.
2. He grew up in San Carlos, California and attended Junípero Serra High School in San Mateo, California
3. Bonds attended Arizona State University, hitting .347 with 45 home runs and 175 runs batted in (RBI).
4. He batted .360 and had 30 stolen bases. In 1985 he hit 23 home runs with 66 RBIs and a .368 batting average. He was a Sporting News All-American selection that year in 1984.
5. He graduated from Arizona State in 1986 with a degree in criminology. He was named ASU On Deck Circle Most Valuable Player.
6. The Pittsburgh Pirates drafted Bonds as the sixth overall pick of the 1985 Major League Baseball draft.  He joined the Prince William Pirates of the Carolina League and was named July 1985 Player of the Month for the league
7. Bonds is the lone member of the 500–500 club, which means he has hit at least 500 home runs (762) and stolen 500 bases (514).
sources: