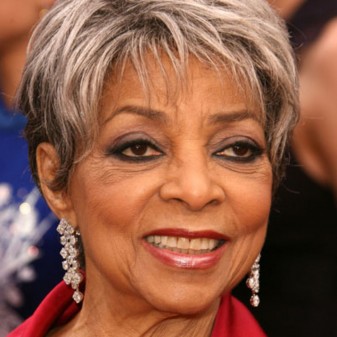 Legendary actress Ruby Dee was also a poet, playwright, screenwriter, journalist, and civil rights activist. She is best remembered for her role of "Ruth Younger" in the stage and film versions of a Raisin in the Sun.
Here are some other great facts to know about legendary actress Ruby Dee:
1. Born on October 27, 1922 in Cleveland, Ohio as Ruby Ann Wallace.
2. Attended and graduated from Hunter College with degrees in French and Spanish in 1944.
3. Joined the American Negro Theater as an apprentice, working with Sidney Poitier, Harry Belafonte, and Hilda Simms.  She made several appearances on Broadway.
4. Voted into the NAACP image award Hall of Fame with husband Ossie Davis.
5. Member of the NAACP, CORE, Student Non-Violent Coordinating Committee, Southern Christian Leadership Council.
married to Ossie Davis and Frankie Dee Brown.
6. At age 85, she became the second oldest actress to be nominated for an Academy Award in 2008.
7. Appeared with her husband Ossie Davis in nine films: No Way Out (1950), Gone Are the Days! (1963), The Sheriff (1971), Cool Red (1976), Roots: The Next Generations (1979), All God's Children (1980), Do the Right Thing (1989), and Jungle Fever (1991).
8. Honorary member of Delta Sigma Theta Sorority, Inc.
9. Recipient of the Kennedy Center Honors, along with Elton John, Joan Sutherland, John Williams, Warren Beatty and husband Ossie Davis.
sources:
.